Table of Contents
Can I Recover the Formatted Disk Drive
As we all know, format function can be easily used on the digital devices like hard disk drive, external hard disk drive, USB flash drive, SD memory card, smart phone, PC. Format is more complete than deletion, when you perform a format on your disk drive, it will delete all your data on it. And you can never find the data on your recycle bin, it is just erased.
It must be desperate if your important data is formatted. Is there any way to recover formatted data easily? Is there any way to avoid format by a wrong command? Yes, I will show you how to recover lost data from formatted devices.
But there is one situation that you can not recover your formatted data, you need to pay attention. If you put any other data on the disk drive which you formatted, the new data will occupy the place where you saved your old data, then the formatted data can not be restored anymore.
So do not put other data on the formatted data to rewrite it.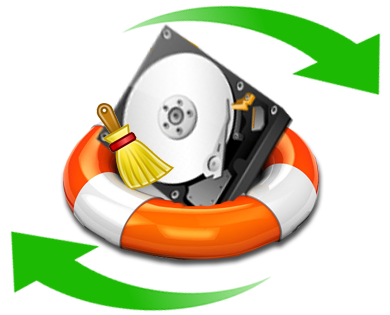 Recover files from formatted device
How to Recover Formatted Disk Drive without Software
In fact, formatting is not like a deletion on the computer, you can not find your erased data on the recycle bin and restore them back to your disk drive by a simple right-click. A format recovery tool is the best way to recover formatted data safely and effectively. While there is also another way you can try without format recovery software.
If you don't want to install any software on your computer, you can try CMD command line first.
Instructions to unformat usb drive with command line
1. Run CMD command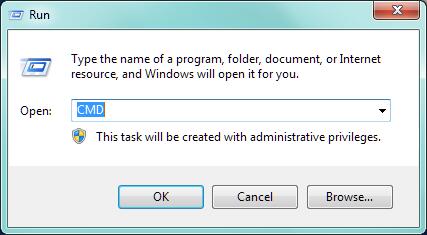 Recover formatted data with CMD
2.Type "attrib -s -h -r c:/*.* /s /d" (c: is the drive letter)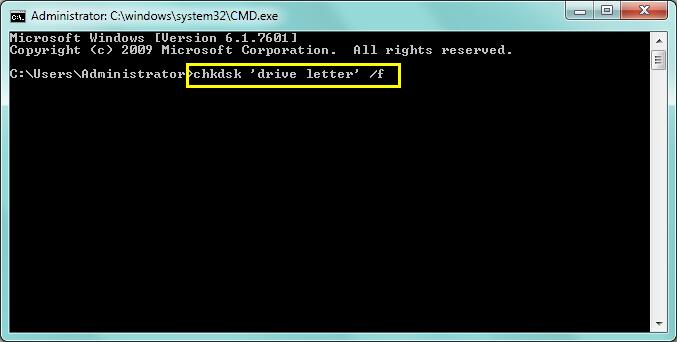 Recover formatted data with CMD
CMD command line is not an effective way to recover your lost data from formatted devices, and sometimes it makes trouble to you if you make any mistake during the process. You need to be very careful to use CMD.
Best software to Recover Files after Format
Format recovery software is the best way to restore formatted devices. These tools can be used for more than formatted files recovery from storage devices like USB flash drive, memory card, it can also be used for partition format recovery.
iCare Data Recovery Pro is a very useful data recovery software, it is not only a format recovery tool, it can restore much more types of data loss problems. It is a read-only program, so it is safe for your data, it can easily restore all the formatted data on your device safely. You do not need to worry about compatibility of your computer system. One of the advantages of iCare Data Recovery is that it supports all Windows systems including Windows 7/8/10/Vista, etc.
You can have a format recovery software free download for windows 10 here:
Quick Format Recovery vs Full Format Recovery
Quick format is quite like deletion, it will only clean all your data on the drive, though it is a little more difficult than deleted data recovery, you can still restore the data easily with the help of a data recovery tool.
Full format is a more complete format, it will clean all your data, and it will check the bad tracks on your drive, and it will make the back partition not able to store data anymore.
Both of the format can be recovered if you have a professional format recovery tool.
How to Recover Files after Format
You need to download the format recovery tool, iCare Data Recovery Pro on your computer, then connect your formatted device to the computer. If you formatted your disk drive, you do not need to connect, then you need to remember that do not install the software at the formatted disk drive, or you may not be able to recover the formatted data.
Step1: Open the program, choose a suitable scan mode.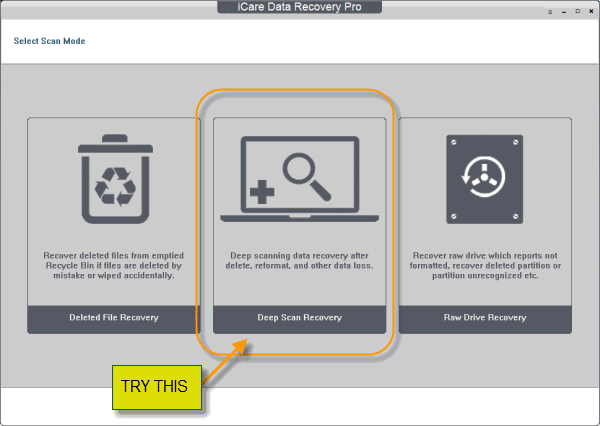 Steps to recover files after format
Step2: Select your disk drive to scan, wait for a while during scanning process.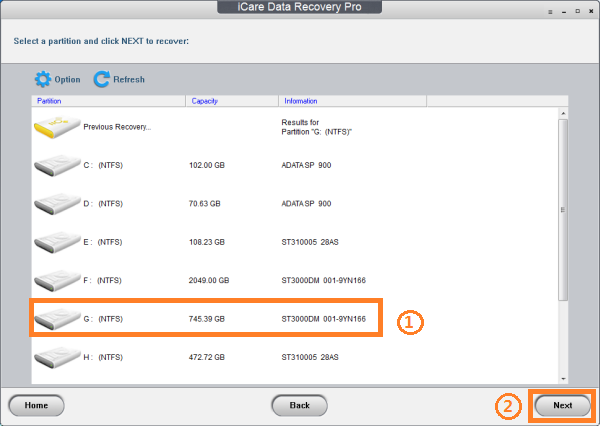 Steps to recover files after format
Step3: Preview the found data, choose those you need to recover and save them to another place.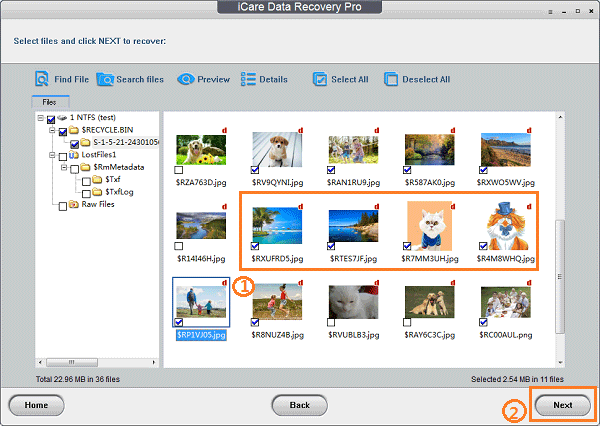 Steps to recover files after format
Then you can have your data back.
Notice:
You need to be careful that after your disk drive or digital device was formatted, you can not put any new data on it, rewriting your drive will make it impossible to be recovered.
Partition Format Recovery
If you formatted your whole partition on your computer system, you can still recover the data on the partition drive with iCare Data Recovery. It will help you to restore data even if you formatted a whole partition.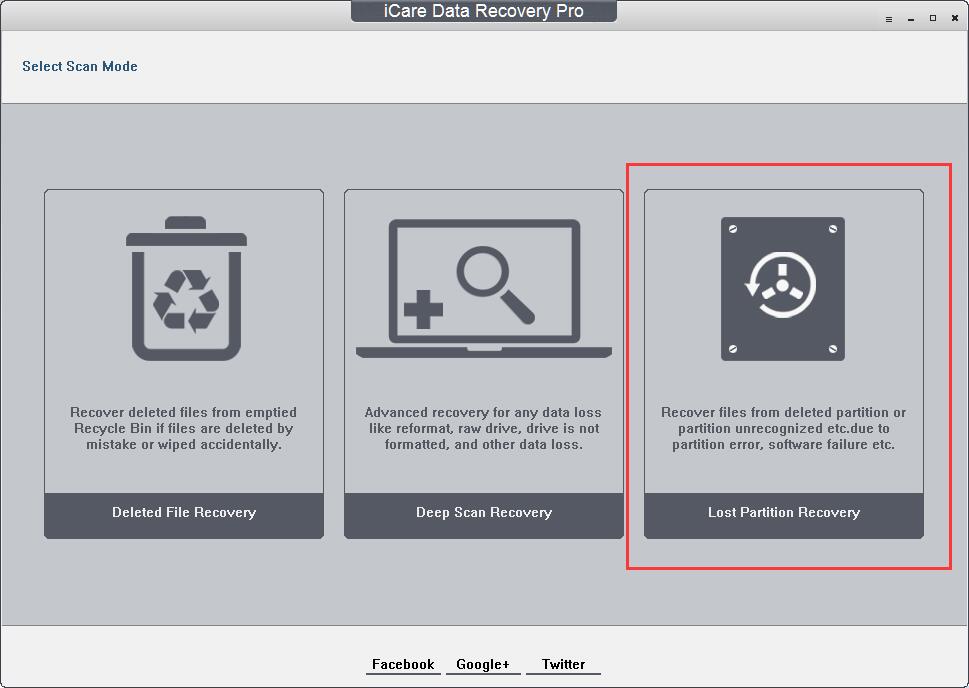 Recover data from formatted partition
Other Format Error Repair
Format recovery is not only to recover formatted data, if you meet problems when you format your devices, it can also be solved easily.
Not Formatted Error
It often happens to a SD memory card, USB pen drive and external hard disk drive. When your device has not formatted error, your device will pop out message like "The disk in drive is not formatted, do you want to format it now?" and your device is not recognized by computer anymore. A format recovery software can help you keep the data safe, and then you can try CMD command line or a professional format software to make it.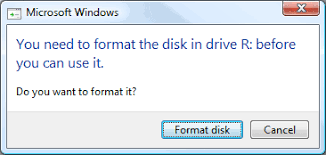 Recover data from not formatted error
Raw Drive Error
When your disk drive becomes raw, it will show 0 byte, and it becomes inaccessible, and your computer system will ask you to format it. You can also use format recovery tool to restore the data, and then format the disk to clean the error.
Corrupted Error
As long as your device is not physically damaged, the data on it can be recovered by a professional data recovery software.
Related Articles