Table of Contents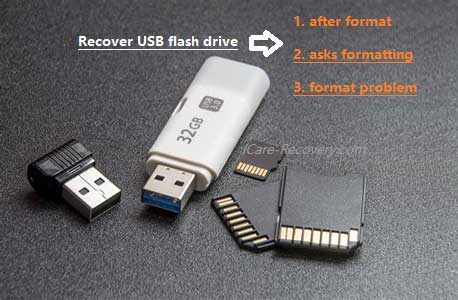 Recover data from formatted usb pen drive.
Accidentally formatted pen/thumb drive by mistake
I accidentally formatted a sandisk cruzer usb thumb drive, it was a quick reformat on the sandisk flash drive. Is it possible to recover files from the usb drive after formatted it by mistake? I have never experienced such quick formatted usb pen drive and now it troubled a lot since some important photos and videos from the last summer were on the drive and it was an only copy.
From a user
Does formatting a memory stick erase everything? The answer is no but it can be erased or totally wiped out after you used the formatted memory flash drive to save new data. Once new data were taken into the formatted drive, then old data would gradually be wiped out.
Can Formatted USB Flash Drive Be Recovered without Software?
You can recover data from formatted usb but a special tool is required for such case.
USB flash drive is one of the most popular storage devices, people use USB pen drive during their work and lives to save or transfer their wok files or some meaningful photos or videos.
To be honest, data on the usb is vulnerable to get lost. Mistakenly deletion, formatting, virus attack, devices get corrupted, system error can cause your data on the USB flash drive disappear.
Today we talk about formatting on the pen drive. If we formatted USB pen drive, can we still recover the data on it? Fortunately, the answer is yes. But one thing we need to make clear is that formatting is different from deletion which can be restored from recycle bin easily.
People who have some IT knowledge may have heard about CMD command prompt to recover files, does it work for formatted flash drive? CMD command prompt do have ability to perform some operations on your system which can help you a lot, but recovering data from formatted device is never one of them. Do not waste time on it. There is no way can recover formatted data from USB flash drive without a professional tool.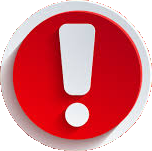 Warning! If you want to recover the data after you formatted the USB pen drive, the first thing you need to do is stop using the pen drive, and find a reliable data recovery tool.
Rewriting the pen drive after formatting or deletion will make it impossible to recover the old data.
How to Recover Data from Formatted USB Pen Drive?
Here I will show you the effective and safe way which really works to recover formatted data from USB flash drive. Here we use iCare Data Recovery pro to make it.
iCare Data Recovery pro is a 100% safe program which is read-only and will never bring any harmful program alongside to your computer. It has been proved that this program has more powerful recovery ability than most other data recovery software in the market. If you want to know more about this program, you can go to their website at iCare Data Recovery.
Best Way to Recover Data from Formatted USB Flash Drive
Step 1: Install this iCare Recovery Data pro on your computer, run the program, you will see three modules at the program interface. For format recovery, you need to choose "Deep Scan Recovery" module.
Recover data from formatted usb pen drive.
Step 2: Enter "Deep Scan Recovery" module, you will see a list of drives, you need to select your USB flash drive, and start scanning, wait for a while during scanning process, you can do other stuff, it won't affect it.
Recover data from formatted usb pen drive.
Step 3: After scanning, you can preview the found data, choose those needed to recover, and save them to another place.
Recover data from formatted usb pen drive.
Attention: Do not save them to the old USB pen drive, it will rewrite the device.
Then you can check your data recovered.
USB flash drive needs to be formatted
What shall we do when the pen drive asked for a formatting? The reason why it needs to be formatted are mostly coming by the following.
1 – file system was damaged and changed to raw or unknown file system due to virus/improper operation/unsafe removal...
2 – power surge, logical damages...
3 – physical damage.
How to fix usb flash drive that asked formatting
Step 1, recover data from usb flash drive if inside data were important. You may ignore this step if the thumb drive data were not necessary to you.
Run free flash drive recovery with iCare Data Recovery Pro which can recover 1gb data free.
Recover data from usb flash drive with iCare Data Recovery Pro
Step 2: format usb flash drive with the following method
Format tool: Windows disk management format option
A. Right click 'This PC' and go to 'Manage'
B. Select 'Disk Management' and then it will show what's available to format
C. Right click 'Flash drive' that shows here and then right click it
D. Select 'Format' to force a format on the usb flash drive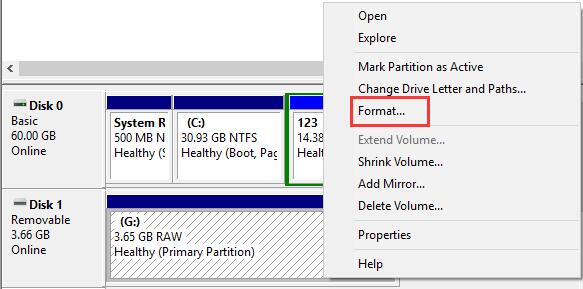 Format the usb drive under disk management
If Windows is not able to format the usb drive, you may try force a format tool by Disk Storage Format Tool
If usb flash drive is not available under 'Disk Management', you may go to Device Manager and delete it from there and then try to reconnect the usb to PC, and then 'Scan Disk' to reload the usb.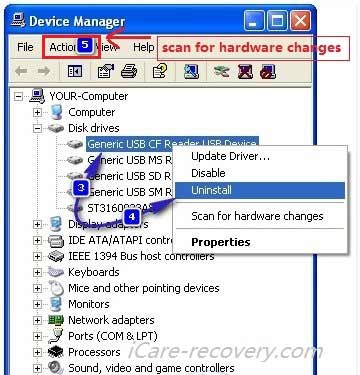 uninstall usb drive
If the usb is still not found under device manager, you may try another socket of the pc, OR another computer.
Still failed? Then the usb may have physical damage and no program is able to help. You may ask local data recovery center for help.
Recover usb flash drive without formatting in Windows 10/8/7
Does your pen drive contain important data that you do not want to format when you insert the usb flash drive to Windows like Win10 or 7? Here we often see a warning of format message comes up with the usb inserted into the Windows reporting that the flash device has corrupted files system or unrecognized file system and needs a formatting.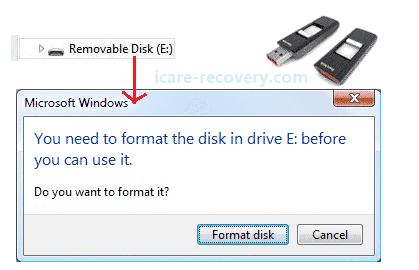 usb drive asking formatting
Format it or not? We would recommend you not to format it before data were restored.
Step 1. Recover data from the usb flash drive with iCare Pro that works with fat32/exfat/ntfs file system of usb flash drive.
Recover data from not formatting usb pen drive
Format can only be done when you have restored data from the usb device.
Step 2. Format the usb drive that required format after you successfully restored data from the media.
You may format the usb via many methods like disk management format option, usb format tool, or simply right click the media and go ahead of the formatting by the option 'Format'.
How to erase data from USB Flash Drive
Does formatting wipe out the information on the usb flash drive?
The answer is NO. Formatting won't make the inside data permanently removed until the new data were saved onto the same blocks.
To safe wipe out every byte on the pen drive, you may need a free usb data eraser and here we would like to introduce IM-Magic Partition Resizer Free which can totally remove usb data without a pay.
Steps to remove information permanently on usb flash drive with Partition Resizer
Download the freeware Partition Resizer
Step 1: Install the freeware on your Windows PC and then connect your usb to Windows.
Step 2: Open freeware Partition Resizer and then right click the usb that shows in the software, and then go to the option 'Wipe Partition'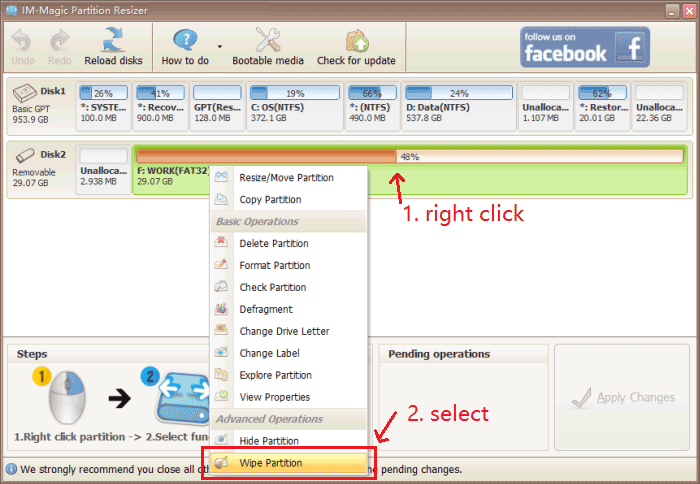 permanently remove data on usb drive
Step 2: And then select any one of wiping technology to wipe the usb drive as you wish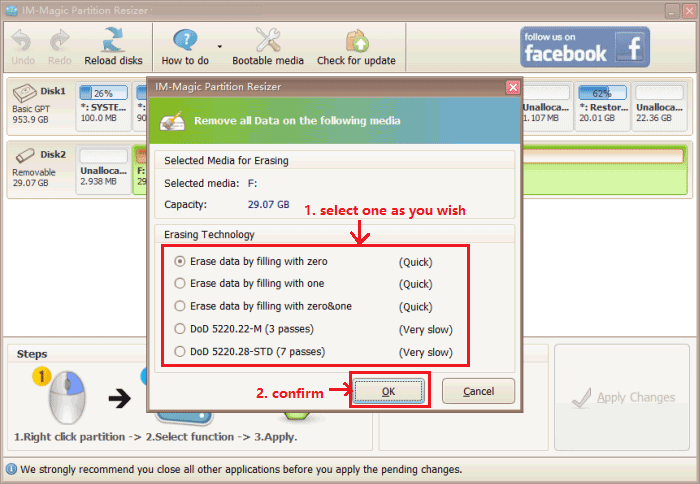 choose standard of wiping data
Step 3: confirm the wiping by clicking 'Apply Changes' inside of the software to start wiping usb.
Why Thumb Drive Get Formatted and What Happened
There are many reasons which can cause your USB flash drive formatted. If your USB does not have a reliable quality, it is vulnerable to get corrupted, this even happens to pen drives with good quality after a long time use. If you do not use it properly, it can also get corrupted and ask a formatting.
If your pen drive gets corrupted, the system will ask you to format it before you can use it. As you know, formatting can clear all your data on the USB flash drive, you need to recover the data before you format to fix it.
If you use it on a public computer, it can also be formatted due to virus infection.
Then you can remove the virus by anti-virus software or format your pen drive to clean the virus, but before that, you need to restore the data from the device if you have important data on it.
But for most people, they format their USB pen drive mistakenly. They will realize they have important data on the device immediately after they formatted the USB pen drive.
So you need to stop using the device after you formatted the pen drive, do not write any data on it, and choose a reliable data recovery tool.
Why we have to use data recovery tool to restore formatted data? What is formatting? What happened when we format our device?
Formatting seems like a more complete deletion, it will clean all your data on the device. But the data won't be transfer to recycle bin, so you don't have that chance to restore the data from recycle bin. And it also won't be erased forever, formatted data will be sent to another place like a data junk pile, and the old place will be marked as empty, you need to save the space for your data so you cannot put any other data on it to rewrite this place. So what you need to do is save the space and cancel the "empty mark", then your data will be back.
How to Keep Data on the USB Pen Drive Safe
Data on the USB pen drive is easily to get lost, which may cause you much trouble, if you want to avoid data loss problems, here are some advice to help you prevent that.
1. Choose an USB with reliable quality, if not necessary, do not choose a pen drive of big storage space. The small size device is less likely to get corrupted.
2. Use the USB pen drive properly, do not interrupt a data transferring on the pen drive.
3. Do not insert your USB pen drive to a computer which may have virus.
4. Reliable data recovery program like iCare Data Recovery pro can recover data from many kinds of data loss situations, including deletion, formatting, corrupted, raw drive error, virus infection, system crash, etc. when you lose your data, use it to restore them can make it easily.
5. Bakcup data on the usb onto another digital media regularly with 2 copies at least.
Related Articles