What is File System Raw
Raw file system is a kind of state of the hard disk or external storage device which can not be recognized by Windows system. And the volume which was created new but not yet formatted with FAT32, NTFS, exFAT file system is also raw file system.
Raw file system error often occurs if some of the file system data is missing, sometimes you interrupt a formatting on your external hard drive or eject your USB pen drive suddenly while you are transferring data from it, the raw drive error may probably happen to you, your external hard disk drive or USB pen drive becomes raw file system.
When your device turns to raw file system, it will show these symptoms as follows:
1. Your computer system will show the message telling you that you need to format the disk in drive before you can use it when you want to open your external hard drive disk. And it will ask if you want to format it now.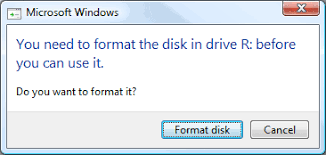 2. When you run CHKDSK, system will tell you: This type of the file system is raw. CHKDSK is not available for raw drive.
3. When you check it at Windows Explorer, it will show that the used space and free space are both 0 byte, and it will show as raw drive.
4. The system shows the disk image is not initialized, contains partitions that aren't recognizable when you want to access the hard drive.
If you meet any one of the situations mentioned above, it means your internal or external hard drive get into raw file system problem. But don't worry, you can fix the raw drive easily.
How to Fix it without Data Loss When File System is Raw
When your disk in drive turns to raw drive, you cannot access it anymore, and your computer system won't recognize the hard drive, the only way to repair it is to convert raw file system into the file system which can be recognized by Windows like NTFS, FAT32, exFAT file system.
You can use CMD command prompt to format the raw file system to NTFS, FAT32 file system. Since formatting will erase all your data on the device, you need to recover your data first. If you don't have important data on it, you don't need to bother, but if you have important data on the disk drive and you don't have any backup, you will need to finish a data recovery work first.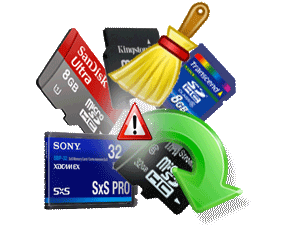 Fix raw file system drive without data loss
You need a data recovery tool to help you. Data recovery program can recover formatted data, too. So, if you format the disk and then you use data recovery tool to recover the data, theoretically this should be fine, but it is risky because it may make you unable to recover all the data on the raw drive. To make sure that you can recover all your data, you need to recover the data before you use CMD command line to fix the raw drive.
iCare Data Recovery is a professional data recovery program which works well on raw drive data recovery. It is a read-only program with no harmful plug-ins, you don't need to worry it safety or change your file format. It can recover many kinds of data loss problems, deletion, formatting, raw drive error, corrupted problems, virus infection, and it can even recover lost partitions. You can try it to easily recover data fist.
If you use Windows system, you can free download here:
Instructions to Recover Data from Raw File System Device
Step 1: Install iCare Data Recovery pro on your computer. Open the program and choose Deep Scan Recovery mode.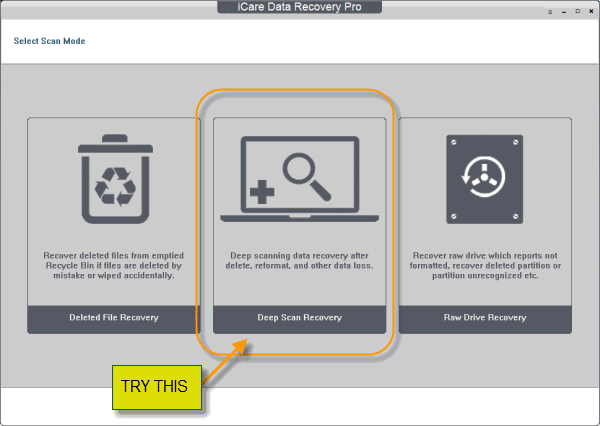 Recover data from raw file system device
Step 2: Choose your raw file system device to scan.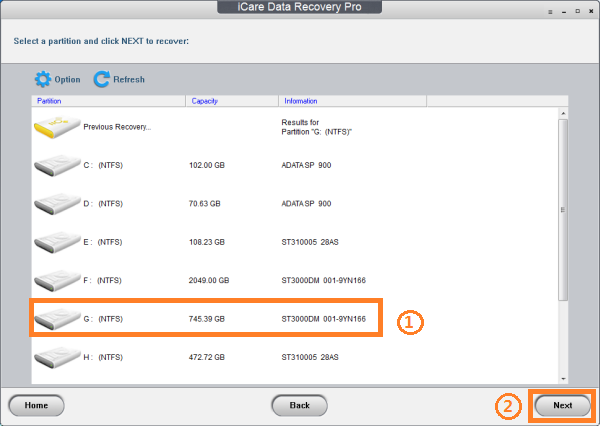 Recover data from raw file system device
Step 3: Preview the found data on the raw drive.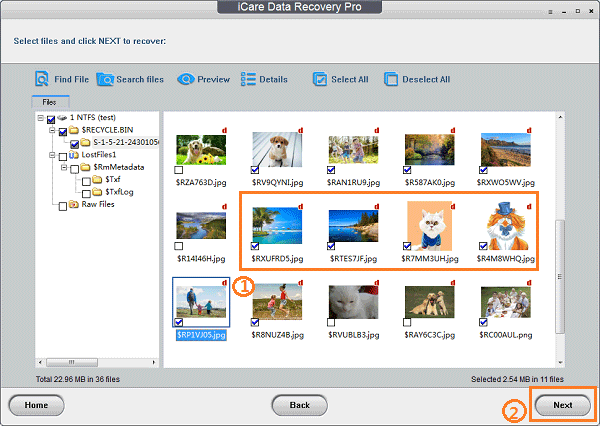 Recover data from raw file system device
Step 4: Choose your needed data and save to another place. DO NOT save data to the raw drive.
Then you can recover all your data from the raw file system device.
Fix Raw File System Device with CMD Command Prompt
CMD command prompt is a system tool built in Windows system which can be used for many operation command. When your device becomes raw drive, you can not access it and format it with Disk Management quick format tool, you can use CMD to complete this work for you.
Notice:
When you use CMD command prompt, you need to be careful, make sure of the drive letter of your raw drive, try not to write a wrong drive letter and format a local disk drive on your computer.
Step1: Run CMD.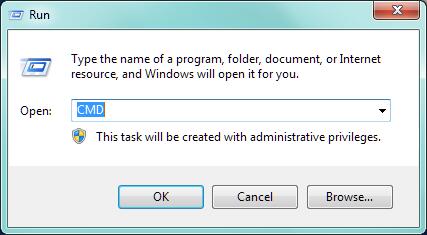 Fix raw file system with CMD
Step2: Type"format F: /fs:fat32"(F is the drive letter of your RAW drive)
After these steps, data is recovered, raw file system device is repaired, you can continue to use the dive again.
Related Articles