Same SD card errors with different messages? That's exactly the reason why we bring them on the same page since most of them could be solved with similar solutions. They are damaged on same parts that receive different messages upon different operations but apply to the same part on memory card by different digital devices with different manufacturers.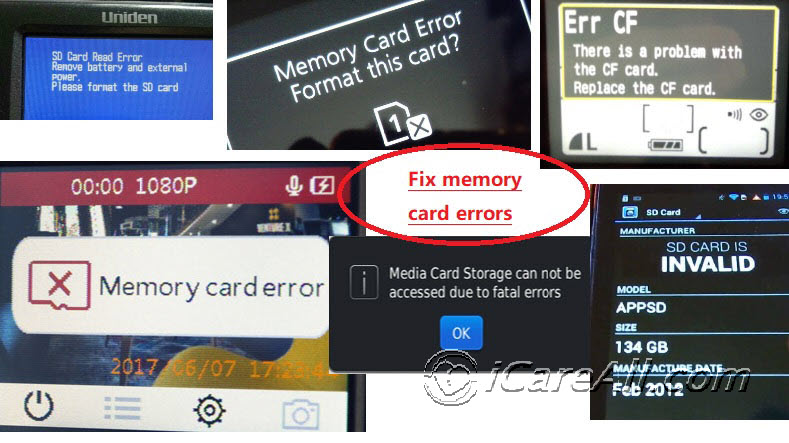 Memory card errors on camera/phone/tablet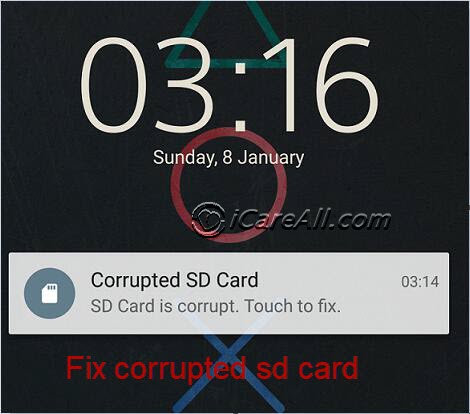 SD card is corrupted, touch to fix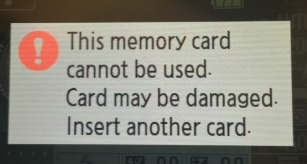 Damaged memory card cannot be used in Nikon/Canon error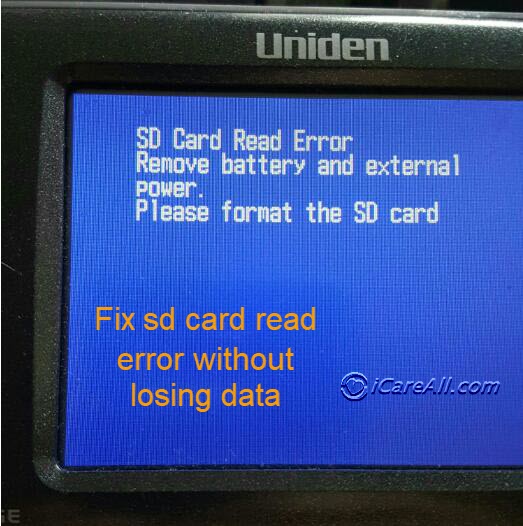 SD card read error
12 ways to repair corrupted sd card for Android mobile/camera/tablet
Note: the methods apply to various kinds of digital media including all types of memory cards (sdhc, sdxc, microSD, miniSD, compact flash card, and more.) regardless of brands of mobile phones, tablets or cameras.
Per the request, here are some tricks that may help for fixing the memory card error on the android mobiles.
Solution 1 - Fix the damaged sd card could not be used/accessed by reformatting (mostly memory card errors could be fixed by reformatting.)
It is the key to kill the error 'Memory card error format this card', 'Card cannot be accessed. Reinsert/change the card or format card with camera.', and 'The memory card must be formatted to work with the device. Formatting deletes all information on the card. Format the memory card now?' when the memory card is not working with your camera/tablet.
If it is the error from the memory card, you may format it with your phone/camera.
Format by Phone
Settings -> Storage -> (SD Card) -> Format SD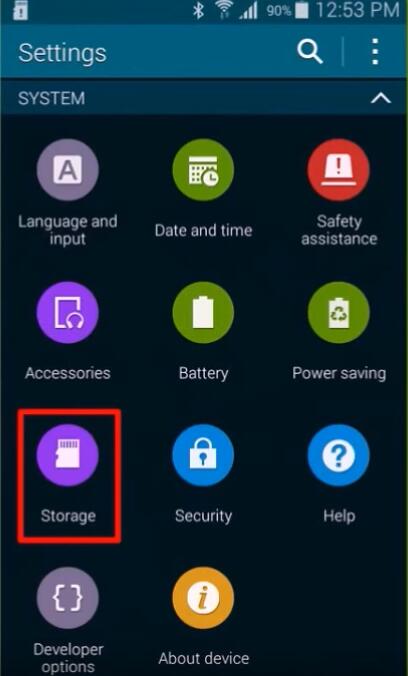 Format sd card Step 1 - Settings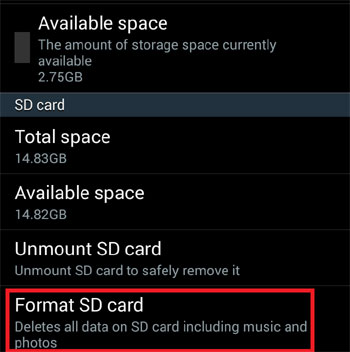 Format sd card Step 2 - Format sd
Format on Camera
Settings -> Format SD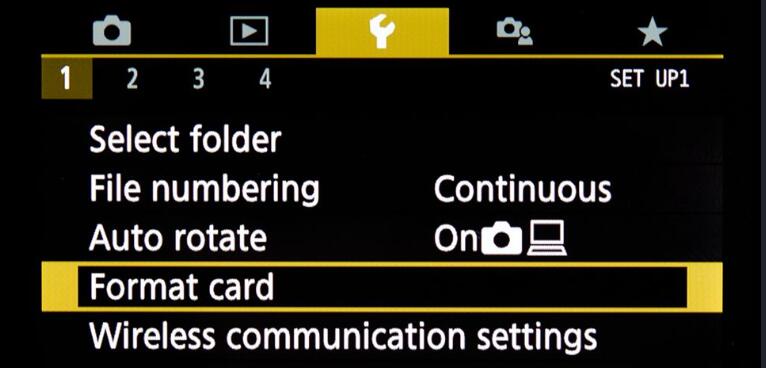 Format sd on camera
Format SD Memory Card to be FAT32/EXFAT on Windows PC
The formatting could fix most of file system errors, or 'format card with camera/phone/tablet' errors. You may simply format the memory card via phone/camera/tablet/tv if there is a format option. If it does not work, then format it under Windows computer.
It is useful especially when memory card not formatted error showed up in your mobile or camera.
Format memory card to FAT32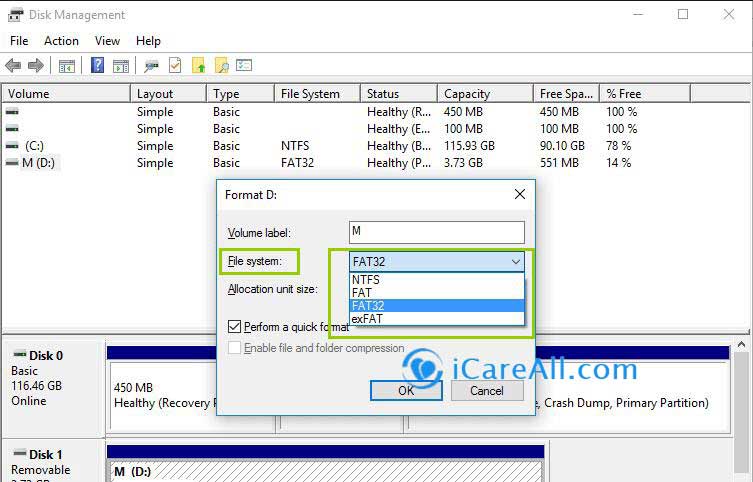 Format sd exfat with disk management
If your camera or phone reminded you that 'Cannot record in this recording setting. Either switch to an SDXC Class10 or UHS-1 compatible memory card, etc. or change the file format.', it means exfat is required for your device and you need to format your memory card to be exfat, which can only be better performed on Windows 10/8/7 and it is totally free.
A - You may convert sd card to exfat under Disk Management
Here is how: connect your sd to PC via a card reader (or connect it as usb storage to PC on mobile setting, if you did not see any option on mobile, we strongly recommend you to use it with a card reader for the connection)-> This PC -> Right click ->Manage -> Disk Management -> memory card -> right click memory card -> Format -> Format file system exfat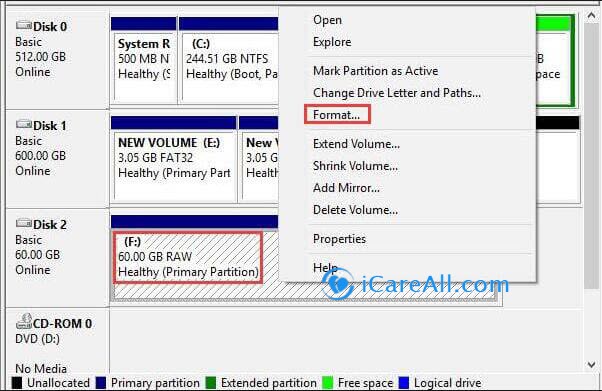 Format sd with disk management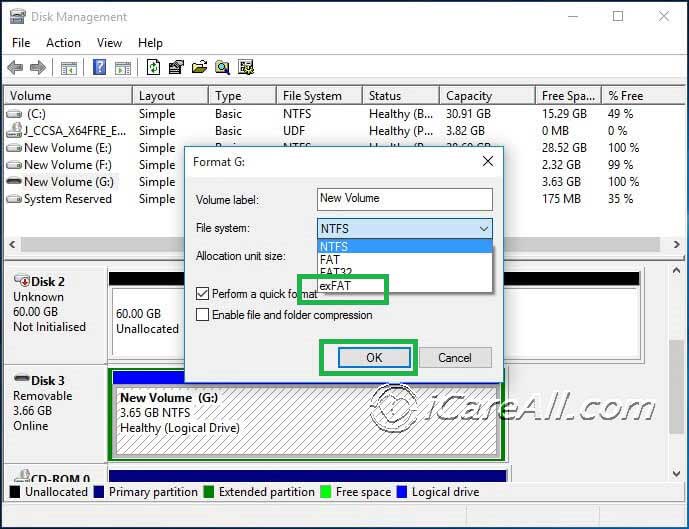 Format sd exfat with disk management
Or you may simply try another easier solution for reformat it.
B - Format SD Card Exfat via Right Click Format Option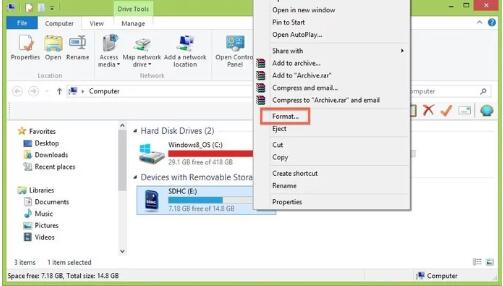 Right click sd to format it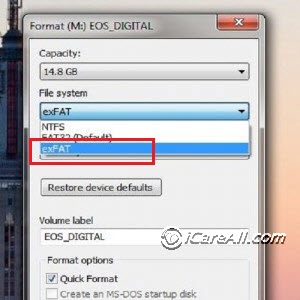 Format SD EXFAT
If it fails to be formatted, try this guide : how to fix sd card was not able to be formatted
Solution 2 - Reboot your phone to see whether it could be supported
Sometimes it may work simply after you rebooted your mobile and then sd card error would disappear. If it's not, then you need to power off the phone again, and try the following solutions.
Solution 3 - Power off mobile and clean the memory card chip
You may power off the phone and then remove the phone memory card and then clean both of their chips.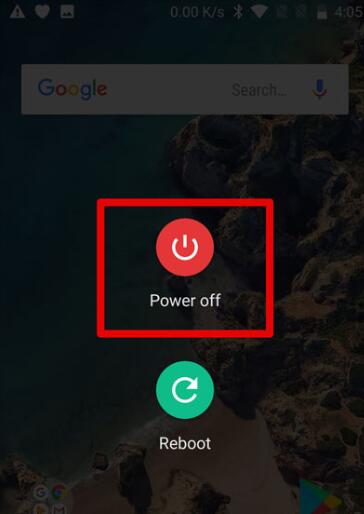 Power off mobile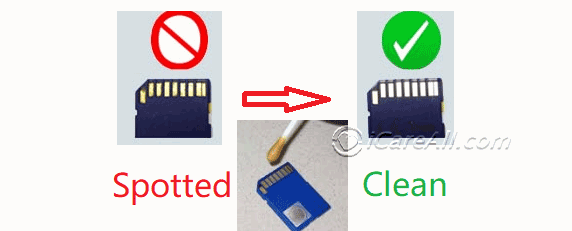 Clean memory card chip
Solution 4 - Clean the phone chip
The cellphone memory card slot shall also be cleaned to get refreshed connection. You may use a cotton swab for the cleaning and then make sure never reuse it before the slot is totally dry.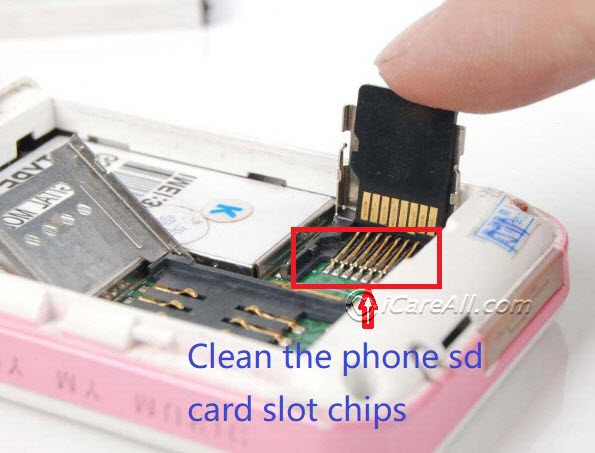 Clean the phone sd card slot chips
The above solutions may be performed as sperate trial or you may get it done at the same time and then insert the memory card (sd, tf or other cards) to the mobile again properly.

TURN ON your cellphone again and then see whether the blank memory card error would show up on the screen or not. If the memory card is still not working, try the followings.
Solution 5 - Connect the memory card to another mobile, or another PC to see whether it was the error came from the memory card.
You may find another mobile phone if possible and then get the sd/micro sd to it to see whether it would work.
If there is no mobile available, why not try it on your computer to determine whether its the error coming from the phone.
And another memory card adaptor would also be another trial that you can do for finding the subject that has the problem that it's coming from the memory card, the damaged phone, or the memory card adaptor.
If it is the damage coming from the mobile phone/camera/tablet, you may try to clean its memory card slot chips with eraser or some cotton, or you may turn to a local repair shop to help you get it fixed, which may cost some 50 to 100 dollars or sometimes it's even beyond the abilities of repairing and the only option is to buy a new mobile.
How to find it out when a damaged phone happened in this case?
Firstly, when the memory card showed blank/damaged on this phone, it actually would work on another phone, or on another pc
Secondly, when another memory card still cannot be recognized or still shows blank or some other unknown errors on this mobile phone.
Solution 6 - Backup sd card data and phone data at first and Fix the damaged phone by factory resetting
You must backup your data (images, vidoes, notes, messages and more) inside of the phone/tablet at first and then perform a factory resetting to see whether it would work.
Must read - how to backup sd card
Keep the phone off and press volume +, home key and power on key together for 5 seconds, then a lot of English options will enter recovery mode
Select wipe data/factory reset and then yes -- delete all user data (This is phone format)
Solution 7 - Wipe Cache Partition
Keep the phone off and press volume +, home key and power on key together for 5 seconds, then a lot of English options will enter recovery mode interface , select wipe cache partition, and then select Yes -- wipe cache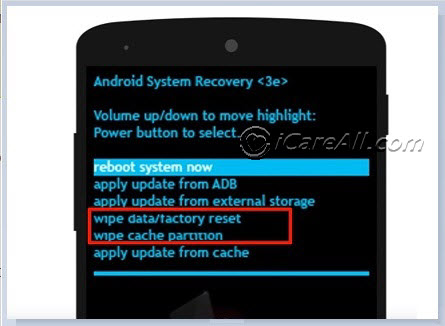 Factory reset and wipe cache partition to fix sd card
Solution 8 - Repair the memory card without formatting it using Check Tool in Windows 10/8/7
You may wonder whether it is possible to recover blank sd card without reformat. Here is a trick that you may try for repairing the damaged blank sd card with Windows built in repair utility - Check, which would show the magic if you want to avoid the reformat, sometimes simply due to the importance of data inside of the sd.
Solution 9 - Show hidden files and folders for blank sd card
When sd card reports blank, there is nothing you could see inside and all the files are probably hidden. The trick is to unhide them.
You need to remove the sd from your phone and then connect it to PC, Windows 10 for example. And the phone may recognize it as an external drive. Then unhide the files by following video below as your guide.
Step 1:  Connect blank SD card to your computer via a card reader.
Step 2: Navigate to Control Folders > File Explorer Options and then click on the View tab.
Step 3: Now find and check the "Show hidden files, folders, and drives" option and then click Apply > OK.
Step 4: Open the SD card and copy your files noto another drive and then delete the files that might cause the problem.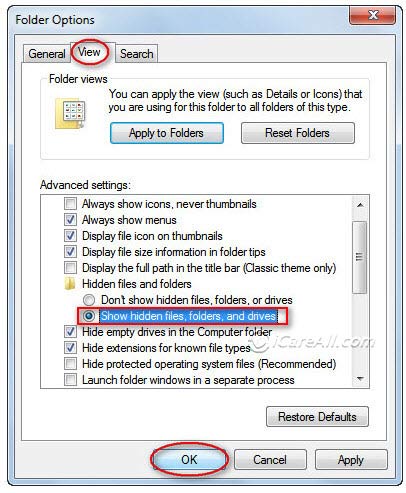 Show hidden files on blank sd card
Solution 10 - Repair memory card bad sectors
Solution 11 - Update the hardware to the latest edition on your phone
Operation: Settings - About Device - System Update - Update
Solution 12 - Backup data from corrupted memory SD card even not accessible or wont read
This solution tells how to backup data from your memory card if the data are importent to you.
1. Run iCare Data Recovery pro on your computer, enter "Deep Scan Recovery" mode.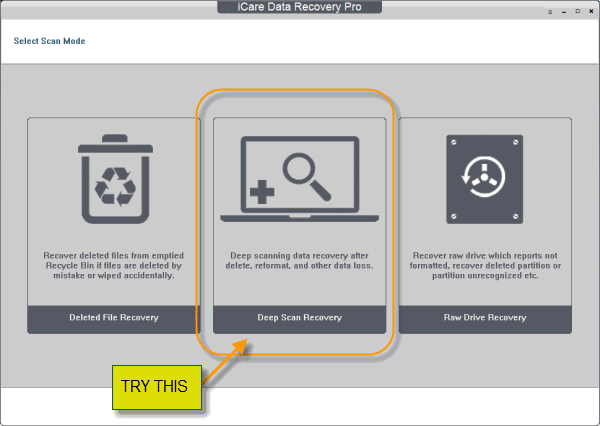 Recover data from blank sd card
2. Select your blank memory card for recovery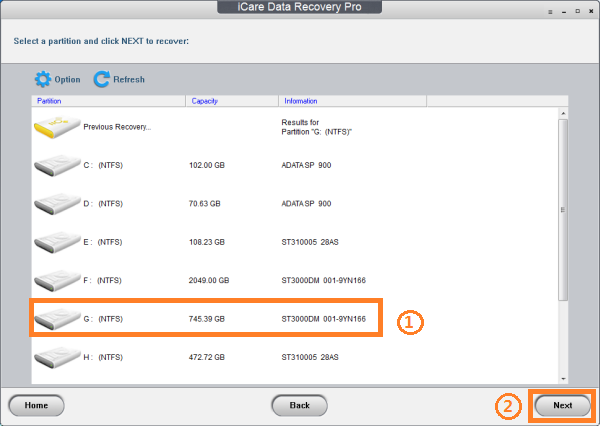 Recover data from blank sd card
3. After scanning, select images from the blank sd card to recover.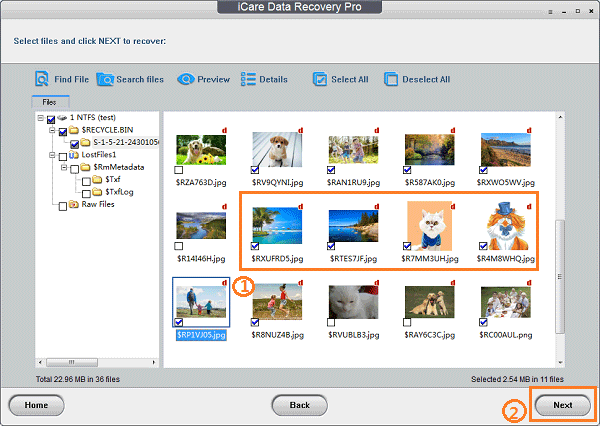 Recover data from blank sd card
If the foresaid solutions do not make any sense, then your SD card are likely to get corrupted or physically damaged. In this case, you should turn to experts to check the card and solve the problem successfully.
Why is memory card corrupted or what is damaged?
Define the Error: here are serveral factors that may result in sd card errors.
the mobile phone memory card slot chip
memory card chip
memory card adaptor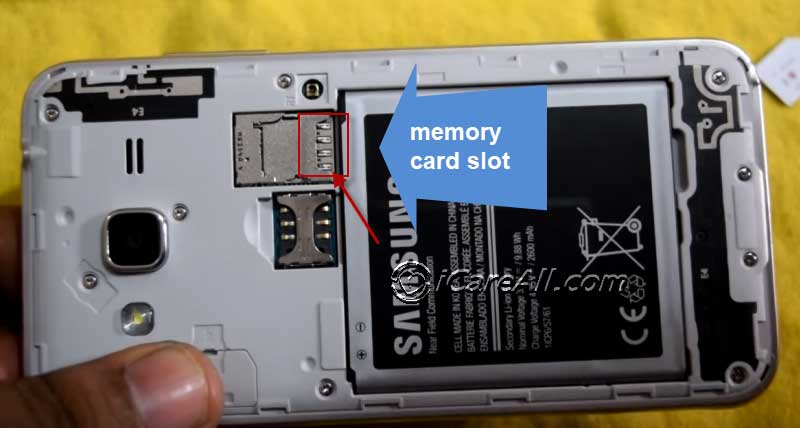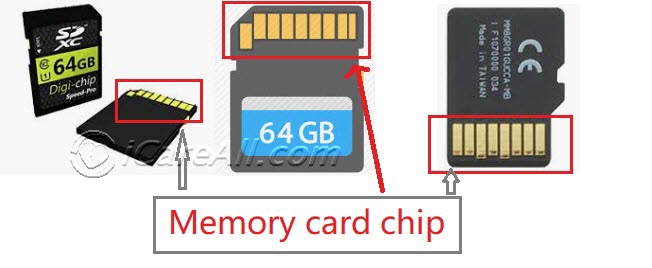 The causes for corrupted/not reading SD card may come as some of the followings
Cause 1 - Damaged sd (logical or physical)
the logical damage usually comes by virus or unwanted programs or some hidden risks brought along with malware; and the physical damage may be caused by some unknown spots, chip damage physically, which usually took place when you unplug the memory card and then reinserted it back to the phone
the logical damages are mostly from virus and it could make the memory card to be unsupported or with unknown filesystem
Cause 2 - Logical damage could be fetal and turned to be irrepairable
another logical damage would often be caused by reformat that was performed with the low level format. This could be not recoverable at all for most users and they even did not get aware of that.
Cause 3 - Mobile phone damages
the chip damage on the mobile phone may come both logically or physically.
Cause 4 - Improperly removing the memory card from phone/pc would both resulting in sd card damages.
Cause 5 - SD card is connected to unknown devices or you did not authorize the device to get access to the memory card that would pop up messages such as 'sd card is invalid', 'sd card read error', 'sd card is blank', or 'SD Card write error', 'sd card cannot be used'...
Cause 6 - SD card is not compatible with the mobile phone in file format or unsupported filesystem.
mostly memory card larger than 32GB is set up with exfat file system while some old phones/tablets do only support less than 32 GB or even smaller capacities, for example a 2GB microSD card will be reported as unsupported file system when it is inserted in an old phone, or camera... And then the error would come up "SD Card Error - formatting your card is the only way to fix it" or "SD card is blank or has unsupported filesystem"
Damaged SD Card, sd card is damaged, try reformatting it - when sd card file system is not correct, it may be damaged by virus or improper operations that makes the file system unknown, or raw and would ask for reformatting
Cause 7 - SD card is dead or with other unknown damages...
Note - it's urgent that you need to think over again whether there are important data inside of the blank memory card. If yes, then it's better to save all files from the corrupted sd with programs that you may get for free. Here are a list of free tools for free sd card data recovery.
Video - repair unsupported SD card in Samsung galaxy
Solution update on Jan 19, 2020
Related Articles