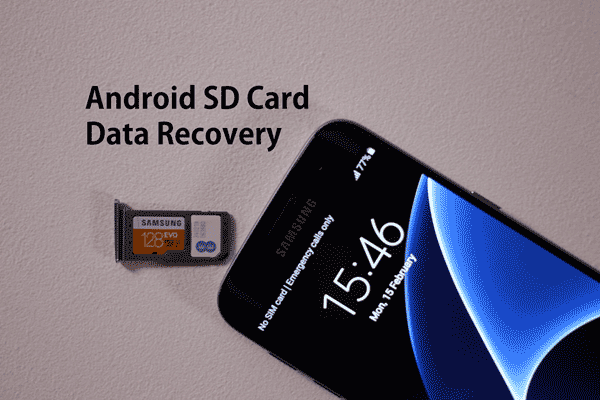 Recover SD card Android Phone/Camera
Notes
All types of memory card used in phones, cameras, smart medias, mp4 players, video recorders, and more digital devices are convered in this solution including
MicroSD card, Secure Digital Cards (SD card), CompactFlash card, SDHC, SDXC, MiniSD, xD-Picture Cards, SmartMedia Cards(SSFDC), CFexpress, MicroSDHC, Memory stick, MultiMediaCard...
And all brands of memory card are also included in the article as following
Sandisk SDHC Memory card, Samsung sd card, Toshiba memory card, PNY microSD memory card, Kingston Digital memory card, Lexar sd card, Sandisk Micro SDHC, Kodak, Lenovo, Kingston, Manhattan, Marainbow, Motorola microSD card, Nikon sd card, Original S.W.A.T., Panasonic, Silicon Power, Sony sd card, Transcend, Unirex, Verbatim and more...
How may you need memory card recovery?
I have accidentally deleted photos/videos from sd card (android phone or camera?)
The sd/microSD is not readable, cannot be recognized by phone or computer?
SD card in raw file system, sd raw format asks formatting
I formatted sd card by mistake, format recovery on sd card is urgently needed
SD card is affected by virus, how to fix it, or antivirus utility removed folders in memory card
SD memory card cannot be formatted, Windows was unable to complete the format on sd card
SD card has IO device error
SD card file or directory is damaged
SD card write protected error cannot format, delete nor write data
Bad sectors on sd card...
No matter what error takes place on your sd card, you may try the following methods to fix or recover them and get your data rescued at the same time. Keep on reading, the ways to fix sd card are coming.
Recommend: how to fix corrupted sd card in 12 ways free
5 Best Free SD Card Recovery Software for Android Phone/Camera on Windows
No matter what happened to your memory card, if there are photos, videos or other formats of files stored inside of it, you need to stop using it for further data storage, never find a tool to repair the error since it is risky for the inside data that any change would make permanent data loss.
The whole urgency is to rescue the inside images, video record files or other types of data from your sd card or other types of memory card that you used on your android cellphone, camera, video recorder or more.
Memory Card Recovery Freeware#1 - iCare Recovery Free
iCare Data Recovery Free is a completely memory card recovery free tool that asks for nothing to pay and you can use it as your best memory card recovery freeware. The undeleting can be easily performed by this free tool together with some other complicated memory card corruptions or damages such as memory card inaccessible, not detected, io device error, memory card is blank and has unsupported file system, memory card in raw file system with 0 bytes in space, memory card asks for formatting...
Verdict: It works efficiently if you have just recently deleted photos or videos from your android phone memory card, or camera memory card no matter what type of memory card you use.
Just go ahead download this free tool and then let it help rescue files free from sd, microSD, tf, sdhc that was used on your Android phone or camera...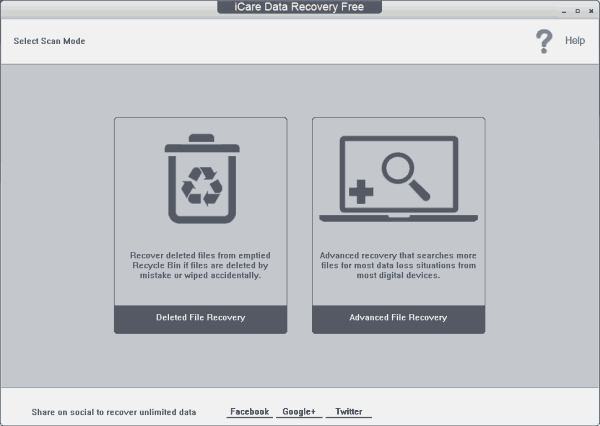 Free memory card recovery software - iCare Data Recovery Free
Video Tutorial - how to use iCare Free
Freeware #2 - Recuva Free
The second freeware we would like to recommend is Recuva, which is an old tool with a free version available that offers no tech support. It was developed by Piriform back to more than 15 years ago. This company offers some other free tools too and Recuva is the one that was made for undelete files from digital media such as memory card, usb flash drive, hard disk drive, computer laptop and it works on Windows platforms Windows 10/8.1/7/Vista/XP.
Step 1: Download and install it on your PC. Do not download it onto the memory card to avoid data overwritten.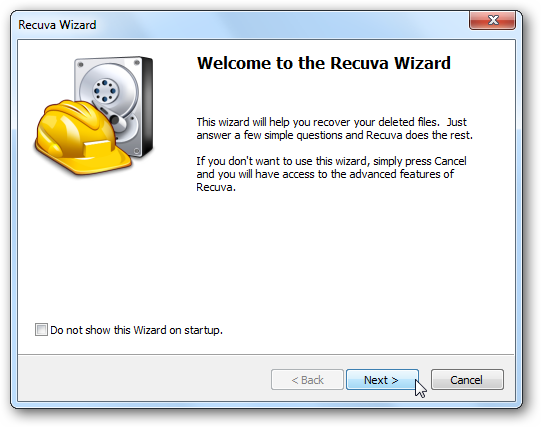 Start recuva
Step 2: Select file types that you want to recover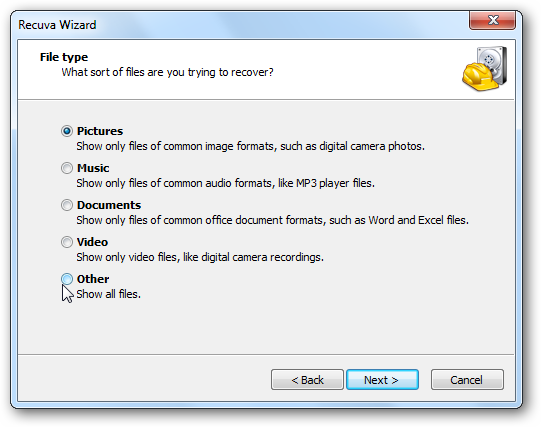 Select recovery options
Step 3: Set the path for the destination to save data found on your memory card.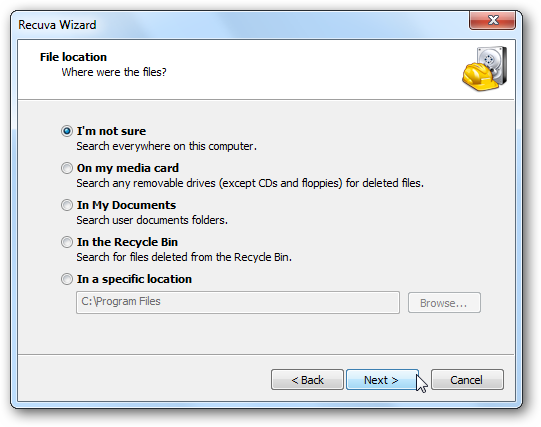 Set place to save data
Step 4: Recuva needs some time to scan data on the memory card.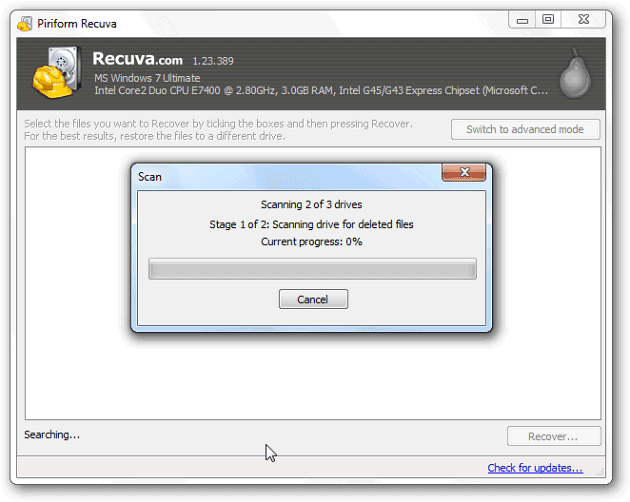 Wait for data
Step 5: Save found files by select found files and then click 'Recover'.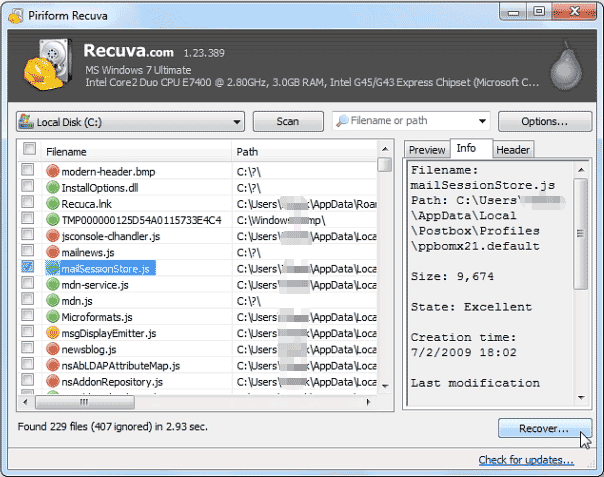 Save data
Video - how to use Recuva Free
Freeware#3 - iObit Undelete
iObit Undelete, another totally free sd card recovery utility that costs no money for recovering data from memory card if your device is just in need of data recovery after your memory card is damaged, ie logically damaged or you have removed important photo&video on the card that you don't want to let it go.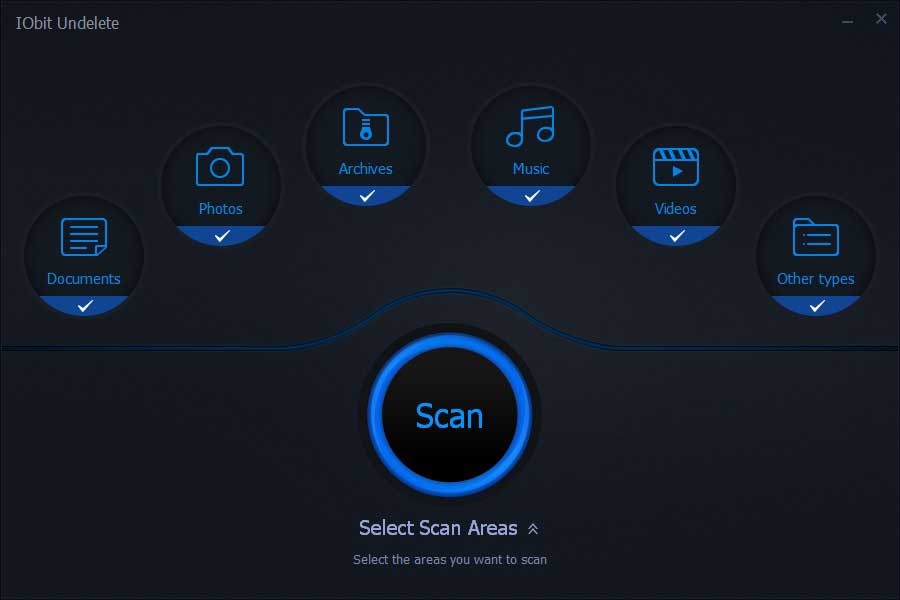 Free sd card software - iObit Undelete
It is easy to use that only may take a few steps for the whole sd card recovery to be finished. The good advantage of this freeware is that it is a portable version that does not require any installation for the memory card data scanning and recovery that could avoid further damage on your device.
Again, do not download it on the drive where you lose your data even thought it does not require any installation, it does need your downloading its portable package onto your disk.
Freeware #4 - Wise Data Recovery
Wise Data Recovery provides totally free sd card recovery utility that can help rescue files when you deleted data by mistake, formatted memory card on your phone, or camera by accident, or files lost due to some other data loss scenarios.
It works on the Windows platforms with both 32bit&64bit OS compatible in Windows 10/8/7/Vista/XP. It is developed with a portable version that does not require an installation that makes the data recovery safe if you do not download it on the drive where you lose your data. Well, we believe you won't download it onto your memory card as a download destination.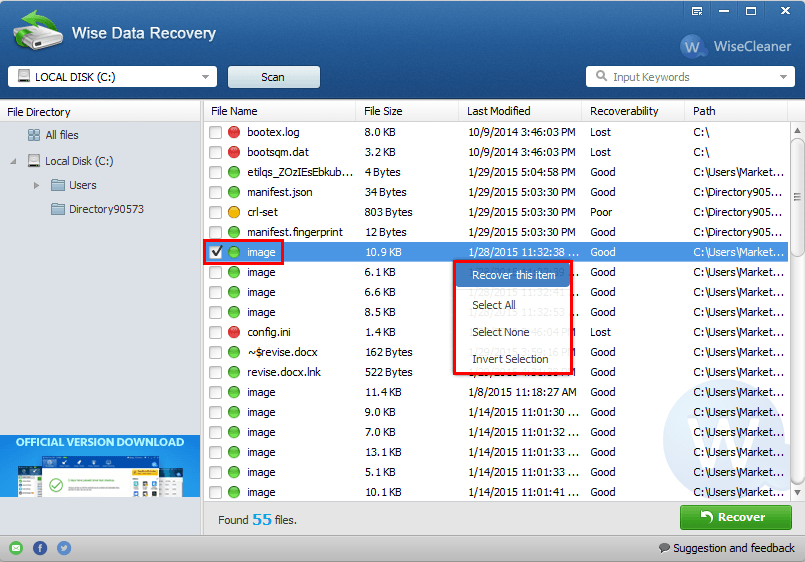 Free sd card software - Wise Data Recovery
Freeware #5 - PhotoRec
PhotoRec is provided by Cgsecurity.org and it is combined with TestDisk, another free tool provided by the same developer. The advantage of this freeware is that it is totally free and is compatible with many platforms including Mac, Linux since it is open source software with free license and use for all users.
Verdict: It is recommended by many advanced tech professionals who are mostly with some sort of advanced computing knowledge. The only disadvantage is that this open source freeware is not user friendly since it is with a black dos command line that requires some basic knowledge of operating DOS command lines.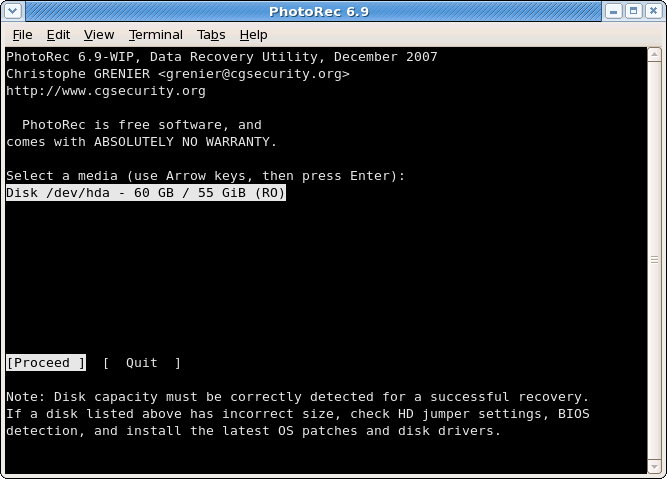 Free sd card software - PhotoRec
Part 2 - Professional sd card recovery software download - Paid tools
Here are some professional memory card recovery tools that you may try when the freeware are weak for your data loss scenarios. To be frank with you, these tools need a pay if you want to save data from your device when you found them useful for you. Usually it is under the condition that it scans for free and you can preview found data before the purchase. (Mostly photo and office format can be previewed.)
Professional Tool#1 - iCare Recovery Pro
The sd card recovery tool is capable of recovering memory card or memory stick of exfat file system, fat32 file system, ntfs file system that hold large capacity of data with 'Deep Scan' inside of the utility that could recover every single possible file on memory card.
This tool offers 1GB free recovery as trial for users to determine whether it could find data for you.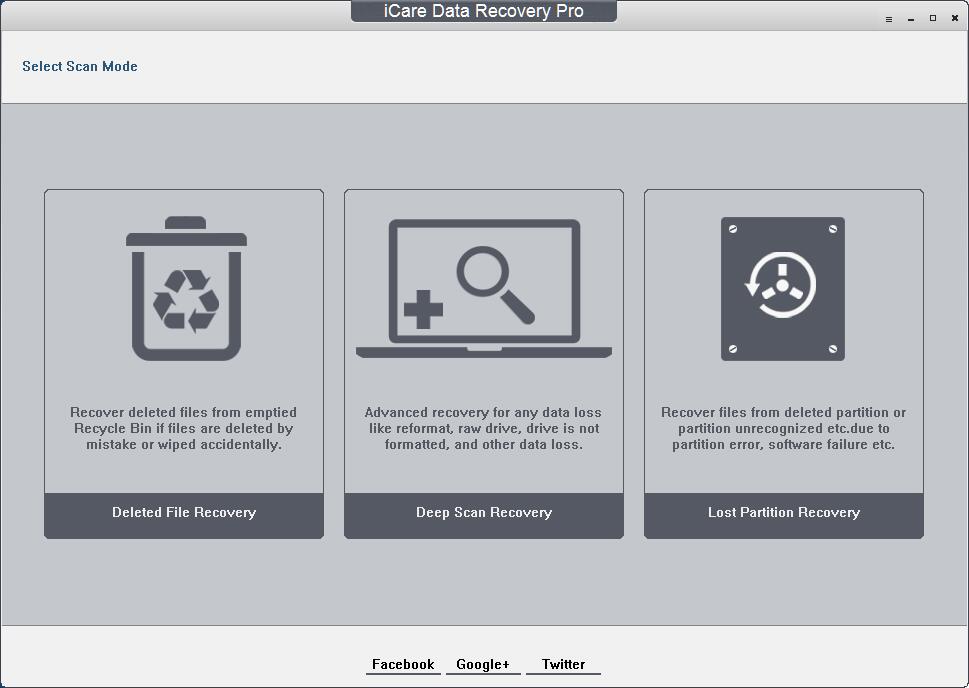 Professional sd card recovery tool - iCare Pro
Professional Tool #2 - Easeus Data Recovery Wizard Free
Data Recovery Wizard is developed by Easeus for recovering data from many data loss scenarios including the data loss that happened to your memory card. It is built with simple to use yet user friendly interface that users can easliy use this professional tool for recovering photo video from sd card.
It is compatible with almost any kind of memory card available on the market and it scans fast. The another advantage of this program is that it lists found folders and files when it is scanning your data. You may judge directly from the found files and folders whether this program would work for you.
This program can also save 500Mb files free of charge as trial for the recovery. It's 500MB free version is only provided in its free version, if you download its trial, there is no Mb free recovery at all. Here is a link that we found on Cnet that hosts its free version.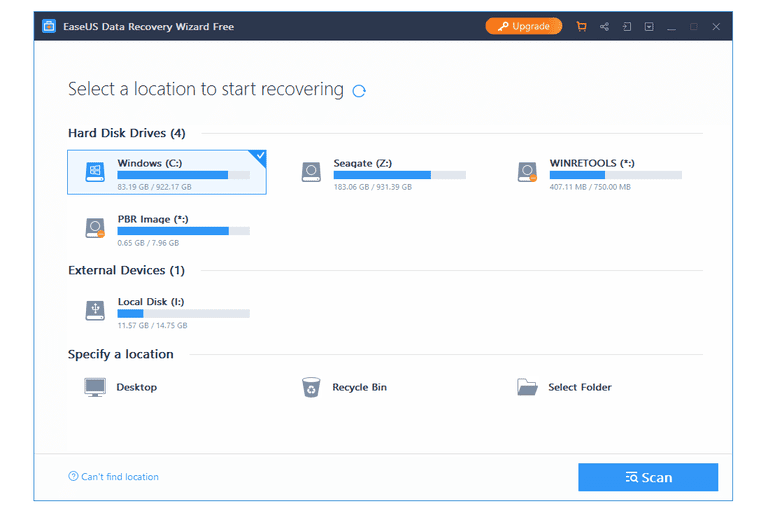 Easeus Data Recovery Wizard
Professional Tool #3 - Stellar Data Recovery
Stellar Data Recovery has two editions that can recover sd card, microSD etc. various types of memory cards when they had suffered logical data loss, or damages. It is user friendly with clean outlook and step by step guide that users may operate a DIY sd card recovery easily.
It is fast in scanning and accurate in finding files from memory card that worth a trial before the purchase.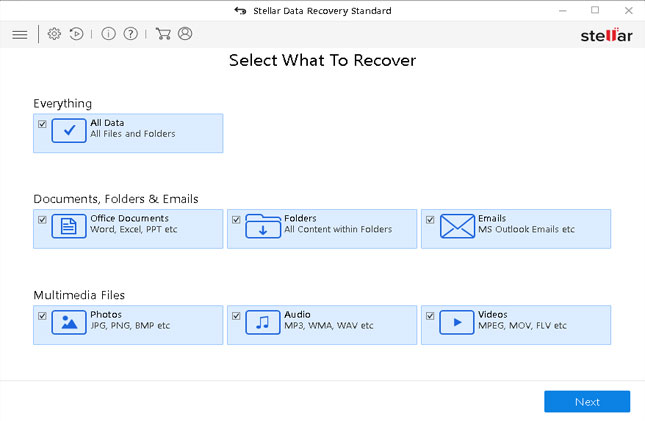 Professional sd card recovery - Stellar Data Recovery
Best Free SD Recovery for Mac OS
If you are looking for sd card recovery software for Mac, here are some choices for you and we would like to share some free mac sd card recovery tools at first to help you try to save money and get data recovered.
SD Card Recovery Mac #1 - PhotoRec
The PhotoRec is an excellent mac data recovery program which you may use on no matter Windows OS or Mac OS. This is the #1 must try program if you ever want a free tool used on Mac.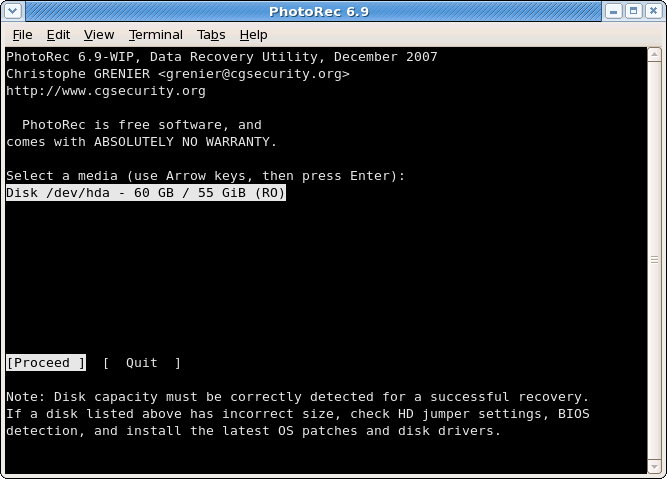 Free sd card software - PhotoRec
Download link:
https://www.cgsecurity.org/Download_and_donate.php/testdisk-7.2-WIP.mac_intel.tar.bz2
If the above link does not get you the zip file, then you may visit its home page to get the lastest download zip file.
Here are two video tutorials that for using PhotoRec on Mac
And another one is kind of same tutorial
And here is the photo tutorial that you may want to know how to use it.
https://www.cgsecurity.org/wiki/PhotoRec_Step_By_Step
SD Card Recovery Mac #2 - Lazesoft Mac Data Recovery
Lazesoft Mac Data Recovery is completely a free mac recovery utility that does not have any limitation inside of the program. It is a must try freeware since it provides better user interface than the first PhotoRec that provides DOS black command lines which is more difficult for users to get started. Then the 100% freeware Lazesoft Mac Data Recovery is the saver at this time if you are with a Mac.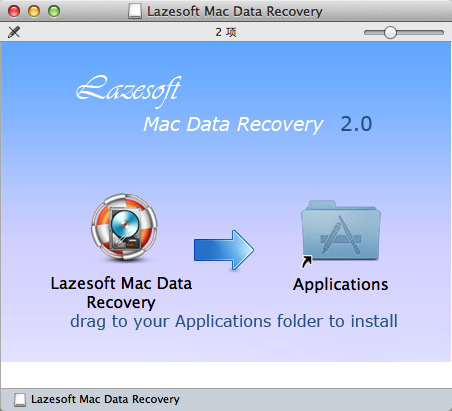 Free sd card software - Lazesoft Mac Data Recovery
It is compatible with most Mac OS such as Mac OS 10.9 Mavericks, Mac OS 10.8 Mountain Lion, Mac OS X Lion 10.7, Mac OS X Snow Leopard 10.6, Mac OS 10.5 Leopard and Mac OS Server 10.5 Leopard. iPad Nano is also supported too.
Supported file systems: HFS, HFS+, HFSX, FAT12, FAT16, FAT32, NTFS, NTFS5, EXFAT.
2 Ways to Recover photo/video from sd card without software/PC
Many users may inquire whether there was a way that could do the sd card recovery without any software or even without using the computer? Here in this paragraph we would tell some simple ways that you could get lost photos or videos from your memory card.
All this trick shall based on the previous backup you have made, or your device has a backup copy somewhere that you could get the backup copy to your device alive.
Way#1 - 'Cloud Backup' like Google Drive, Media Fire, Sync.com, Dropbox? Did you ever used such service?
Way#2 - Software backup copy or backup disk?
You may get some time to think over and over and find out whether you have backuped the data by some cloud backup service or backup software? If no, then you may ignore this part and go backup to the free sd card recovery tools.
Repair Damaged SD Card with Free Repair Tool or CMD Diskpart
It shall be on the condition that you haven't got any important file on the sd that needs rescuing since any kind of repairing is kind of making damages to the inside data. Or you need to make sure you have all the vital files rescued before any repairing.
Repair Tools for SD/MicroSD Card
Free Tool#1 - File System Repair Tool
What's to do if your memory card is blank, cannot be recognized, not reading on your cellphone, camera, nor the PC? Or when the memory card shows RAW in its file system property and 0 bytes in space while you have been using it for saving data?
First step of resuce the memory card is to get the data out from it with free sd card recovery tools that are mentioned in the head of this article, and then you may use the following repairing tool to fix its damaged parts.
How to repair damaged SD Card?
Step 1. Right click your sd in your PC ->Property -> Tools.
Step 2. 'Check' file system errors on the memory card.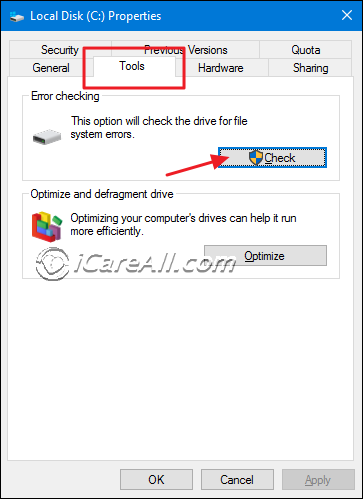 Repair damaged SD - step 1
Step 3. Click Check and then get all options selected for repairing the damaged SD card. And then click 'Start'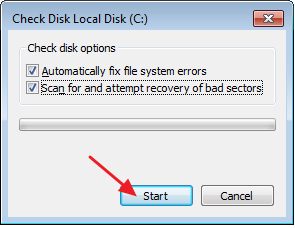 Repair damaged SD - step 2
It would not only fix possible file system errors on your sd card but also get bad blocks on the sd card repaired too.
You may go to this page to know more methods if you want to fix damaged sd card
Repair damaged sd card with CMD Diskpart
You may try the following methods if your memory card is not working any more by using cmd diskpart to repair corrupted memory card.
Step 1. Click on Start->Cmd. Type Diskpart and press enter.
Step 2. Type list disk.
Step 3. Type select disk 1 
Step 4. Now type "attributes disk clear readonly" and press enter.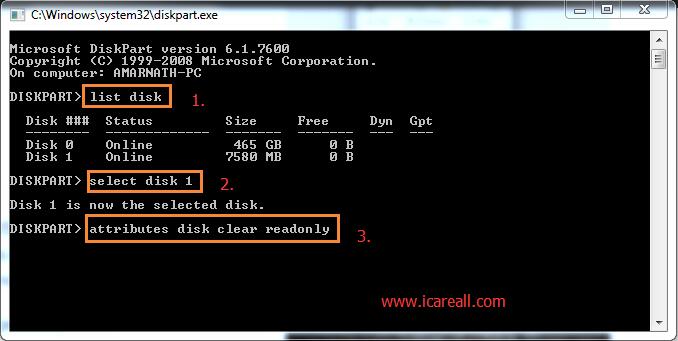 Remove readonly at first
And then the next step is to use the same cmd diskpart to format it to be exfat, fat32, or ntfs.
Firstly, use Windows icon+R on your keyboard to start Run
And then : type 'Diskpart'.
Step#1: type 'list volume'
Step#2: type 'select volume 4' (This may change according to what your sd is labled on here this list)
Step#3: type 'format fs=fat32 quick'
Step#4: type 'exit'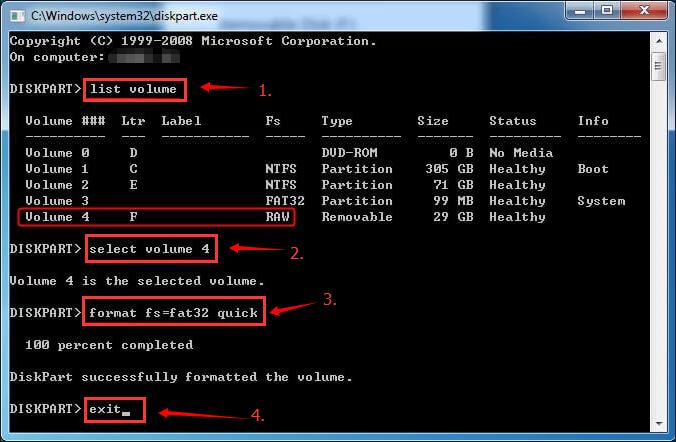 format sd card fat32 with diskpart
You may go to this page that introduces 3 free mthods to format sd card.
SD Card Recovery Android App Free
This part is spcially written for these users who need an Android app that could recover sd card on Android phone without a PC
The best way for recovering the Android sd card is using it on a Windows PC or Mac and it is not advised to use Android sd card recovery app since any further operation on your memory card is writing data onto the memory card ie overwrite the lost data that could make the lost data totally/partially overwritten and become damaged even you get them restored.
WHY? If you have settled your memory card to be the place for downloading and installing any app, then it is writing data onto the memory card - RISKY!
DiskDigger photo recovery - a useful tool if you don't have any PC nor Mac but just an Android mobile. It is free to recover photos and videos from Android and it is free of charge. This one can be the Android phone saver if you accidentally deleted your important stuff on android.

Android sd card recovery app - recommended
App download url: https://play.google.com/store/apps/details?id=com.defianttech.diskdigger&hl=en_US
How to use DiskDigger for recover deleted files from Android
//////////////////
Avoid this one - Memory Card Recovery Software Help developed by SendGroupSMS.com since it has a large volume of negative users' feedbacks.

Not this one - Memory card recovery software help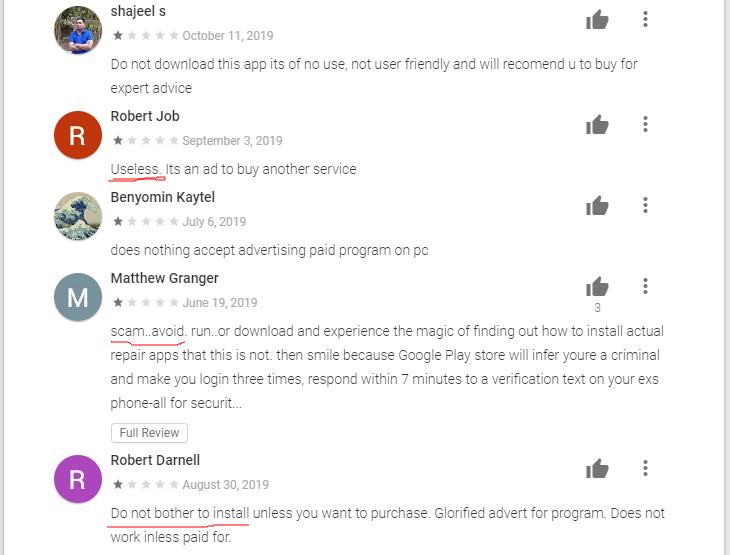 Not this one - Memory card recovery software help
Why sd card was damaged - the causes
Here are some causes that may lead to your sd card damages.
bad sectors since life cycle
human improper operations: deleted files, formatted phone/camera memory card, factory resettings...
potential damages brought by virus attack, third party software failure if you make an attempt on the memory card with the software and it ends an failure...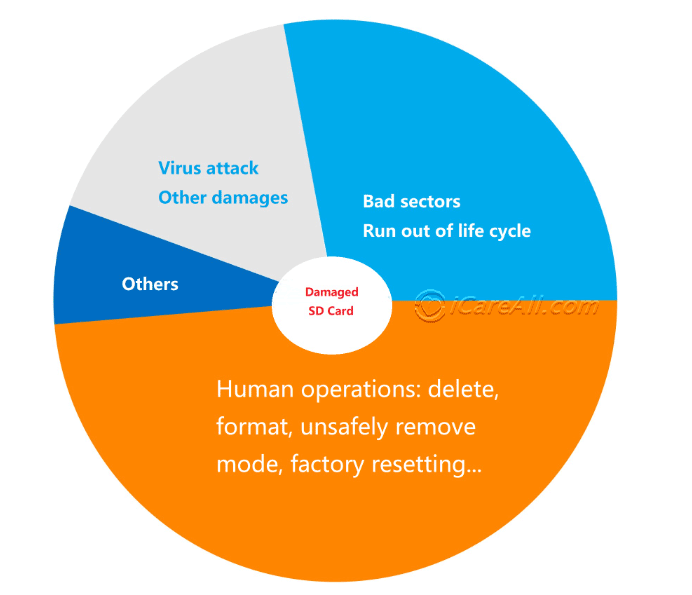 Recover damaged SD card
These are the most frequent damages that may take place on your sd, miniSD, cf card or what ever memory card you have for your digital devices.
What's the principle if your sd card is damaged, corrupted? => Do not try to repair it, it's nessessary to use the free sd card software mentioned in the front part of this article as the first aid, and then you may repair the damaged memory card with the methods we included on this article too.
Online SD Card Recovery
Online sd card recovery is often of high cost. If you are looking for online sd card recovery service, we would recommend you try the free memory card recovery tools for a DIY recovery by yourself at first since online data recovery is usually priced $200-2000 or even more. That's the reason we inlcuded photos guide together with video guide for using the software that could guide you easily do an sd card recovery all by your own.
If you sd card cannot be restored by any program mentioned above, here are some online sd card recovery service for you.
Please note: most online recovery service is done remotely that requires remote access to your computer to get your memory card fixed, and if your sd card is seriously damaged, the online service may ask you to mail your memory card to them for an recovery and sometimes your memory card can no longer be repaired even you mailed it or send it to a local service if it suffered a life cycle damage or physical damage.
#1 Seagate Recovery Service
https://www.seagate.com/services-software/recover/in-lab-recovery/
#2 Ontrack Data Recovery Service
https://www.ontrack.com/services/data-recovery/
#3 Datarecovery.com
https://datarecovery.com/
#4 Data Recovery Group
https://www.datarecoverygroup.com/
#5 Salvage Data
https://www.salvagedata.com/
Or you may Google 'data recovery + your location/city' to get the nearest available service.
Software Scan - Different types of memory cards determines the scan consumption
We recommend you use free tools to do a DIY recovery on your memory card. You may have a question: how long does an sd card recovery software need to finish scanning my memory card? Here are some estimated consumption time cost.
1GB memory card - 2 minutes
128GB - 30 minutes or an hour
256GB - around 40 minutes or more
The time consumption depends on what types of memory card is. The earlier memory card are mostly class2, class4, class6 (or what are called C2, C4, C6) and C10.
Class 2 mini read-wirte speed 2MB/second (Note: 1MB=8Mb)
Class 4 mini read-wirte speed 4MB/second
Class 6 mini read-wirte speed 6MB/second
Class 10 mini read-wirte speed 10MB/second
As the speed has increased, the class standard has been eliminated, and replaced with a more advanced statement, UHS, there are the following.
new standard:
UHS-1, UHS-I, is divided into two levels, U1 and U3, with a maximum transmission rate of 104MB/sec.
UHS-1 U1 can read up to 104MB/sec, write speed is at least 10MB/sec, and now many U1 cards are printed with the word class 10  UHS-1 U3 reads up to 104MB/sec and writes at least 30MB/sec.
UHS-2, UHS-II, with a maximum transfer rate of 312MB/sec
UHS-3, UHS-III, with a maximum transfer rate of 624MB/se
What is the difference between SDHC and SDXC?
SDHC is a large-capacity SD card, SD High Capacity, which supports a maximum capacity of 32GB. The 8GB, 16GB, and 32GB cards on the market now fall into this category.
SDXC is a larger capacity, SD eXtended Capacity, which was released in 2009. It supports a maximum capacity of 2TB, such as 64GB and 128GB.
Last updated on Jan 27, 2020
Related Articles
How to recover formatted sd card
External Resources