Quick navigation for memory card backup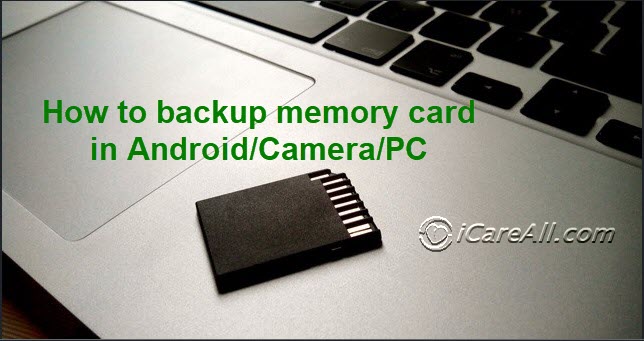 Backup sd card
Generally the backup is divided into two parts according to the status of your card whether memory card is still working or it was damaged or data on sd card have been deleted, formatted, not showing up, or sometimes you have suffered blank sd card, sd card cannot be used... What a bad/good memory card that needs a backup!
Two copies of data backup would always be recommended for your memory card in case of unexpected damage may happen, and then it would definitely increase the safety of your data.
This solution suites for any media that uses memory card such as mobile phones, camera, tablets, digital media players...
This solution applies to all kinds of memory card, cf, microSD, miniSD, sdxc, sdhc etc. And here in the following contents we would mention SD card as representative for other types of memory card.
Backup memory card in Android mobile to Google Drive/Cloud
Memory card backup in your Android mobile without computer can be easily performed with the help of cloud service, which is mostly free of charge. And here we would like to introduce how to operate the backup for sd card to Google drive as an example without using any other third party backup apps.
Google drive shall be downloaded onto your phone when you want to upload sd card data to cloud as the backup. Besides Google drive, there are also a list of online cloud storage services free for you as backup sd card alternatives.
Google Drive: 15GB free.
Box: 10GB free.
OneDrive: 5GB free (1TB for students)
Amazon Drive: 5GB (+ unltd photos with Prime)
Dropbox: 2GB free (up to 18GB with referrals)
BT Cloud: 10GB-1,000GB 'free' with BT b'band
Steps for memory card backup to cloud storage - Google drive as example
Step 1 - Download Google drive app in your mobile phone (You may go to the Android app store, or Install Google play on your mobile, and then search 'Google drive' in the app store to get it downloaded.)
Step 2 - Open it and login with your Google account once it finished the installation (You may need to create a Google account if you don't have one)
Step 3 - Create a folder Google drive for your sd card data storage in and then later you may upload photos videos from sd card to google drive the created folder especially for your SD card in order that you may find the data precisely and exactly where they are stored. (You may also pass this step if there is already a folder in Google drive that you wish the sd card data upload to.)
Step 4 - Upload sd card data to Google drive now.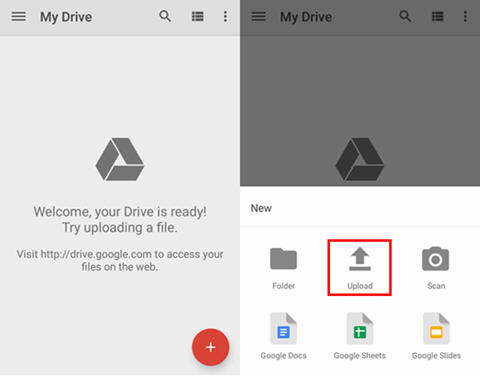 Backup sd card to google drive
Video - how to upload sd card data to Google drive
Best SD Card Backup APP Download for Android - optional
Here are some alternatives that you may consider for backing up your memory card in Android. If you feel good with Google drive, there will be no need to bother installing extra memory card backup app for your mobile.
#1 - Easy Backup
It is easy to use that can not only backup memory card files in your mobile but also other files including app data, contact list, notes... almost everything on your phone.
#2 - GDriveSync
This free tool is built with inside AD that can be downloaded and used for free in the Google play store. Here is how you may use it for the backup. It has a free version that allows you to sync two folders for free to Google drive.
#3 - ES File Explorer
You may easily pull your data from Google drive to your sd card or android phone with this app. See how it could be operated in this video.
Backup camera/phone memory card to hard disk with/without PC
This part is divided into two sections that you may know some free ways to backup memory card for your mobile or camera with computer in Windows 10/8/7 or you may backup sd/cf card to hard drive without a computer.
Backup memory card to hard drive in Windows 10/8/7
There are several ways that you may backup the memory card for your phone or camera Nikon Canon Fujifilm Pentax... with the help of a computer, no matter laptop or desktop.
Way 1 - backup phone/camera memory card with a USB cable in Windows 10/8/7
You may connect your phone/camera to a computer Windows 10 for example using a usb cable and then backup data on SD card by copying and pasting files to Windows 10 PC hard drive, ssd, external disk as you wish once you get your sd connected with PC and open it under 'This PC' -> Select images/videos that you need and then copy -> paste.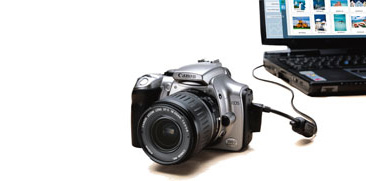 Connect camera to pc
If sd card is not recognized in Windows 10, it could be many possible causes and the first chance you may try is to change a USB cable to determine the fault is not coming from the usb cable. We would introduce another article later to explain why sd card is not detected and all solutions you could try to get it fixed.
Way 2 - backup sd/cf card to computer hard drive using a card reader/adaptor
You may take your memory card sd/cf out of camera/mobile and then insert it to a card adaptor and then connect it to computer via the card reader. Every computer is built with hard drive or SSD, you may transfer data from sd card to the computer hard drive, or you may backup sd card to PC external hard drive if you connected an external drive onto the PC too.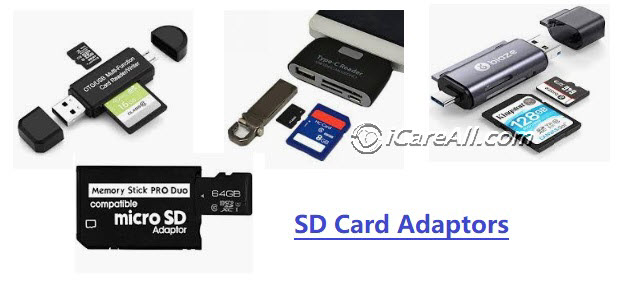 Connect sd card to pc via adaptor
Way 3 - backup sd to hard drive without PC using OTG cable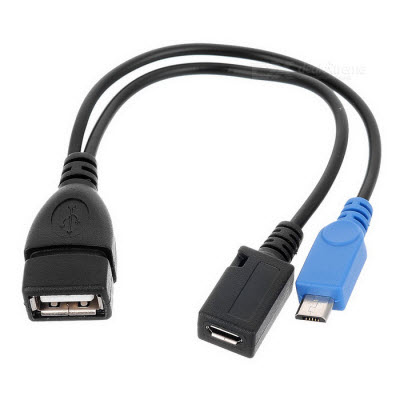 Connect camera/phone to usb flash/hard drive using otg cable
You may buy an otg cable which is pretty convenient for digital media data transfer and it is not of high price on Amazon or Ebay. Transferring photos/videos from phone/camera to hard drive or usb flash could be pretty simple and easy without PC.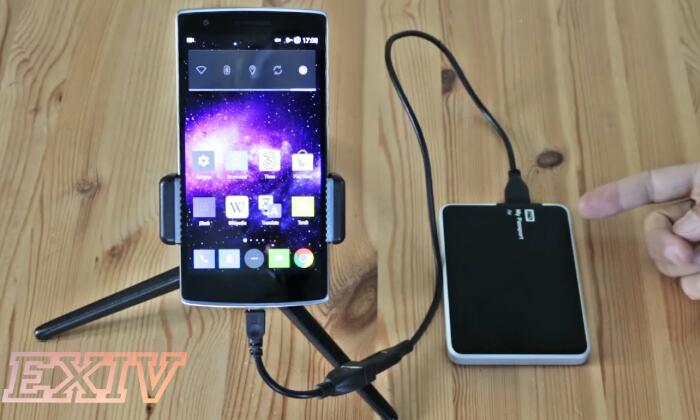 Connect mobile to hard drive using otg cable

The above backup could be easily performed without any sd backup software that you may save time and energy to download such bakcup tools.
Video - how to transfer data from Android mobile to hard disk
6 Best Free Memory Card Bakcup Software Download for Windows 10/8/7
As previously mentioned tip said that there is no need for downloading extra backup software to backup memory card since once memory card is connected to a computer, you may directly backup data on sd card by simply copying and pasting files inside of the SD/CF.
However some users may still feel preferable to apply a memory card backup software to perform the backup job and here are some free memory card backup tools that work in Windows 10/8/7.
#1 - Easeus Todo Backup Free
Easeus Tdo Backup supports not only memory card but also external hard drive, SSD backup its files and folders to computer hard drive, external disk, flash drive with simple steps. This free tool is able to clone the whole memory card to another drive. It works in Windows platforms Win10/8/7.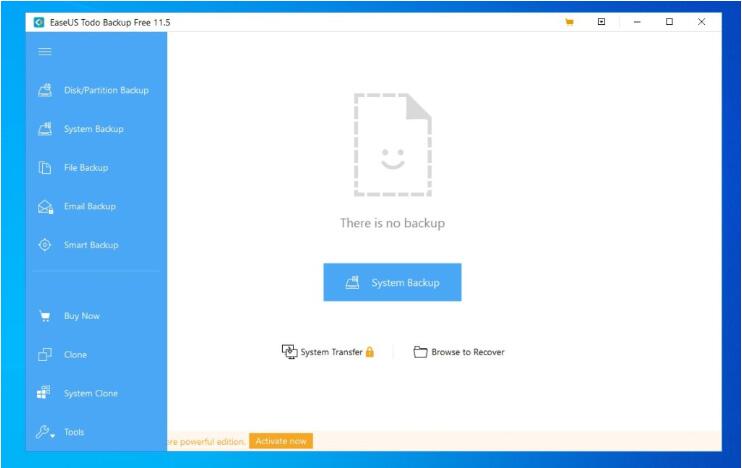 Easeus todo backup
Download url: https://www.easeus.com/backup-software/tb-free.html
#2 - FBackup
This free backup tool offers a wizard when you use it for backup your memory card with simple a few clicks that you may get the backup set up. Easy, simple interface resembles Office layout that makes it not too difficult for everything you need for a memory card backup management.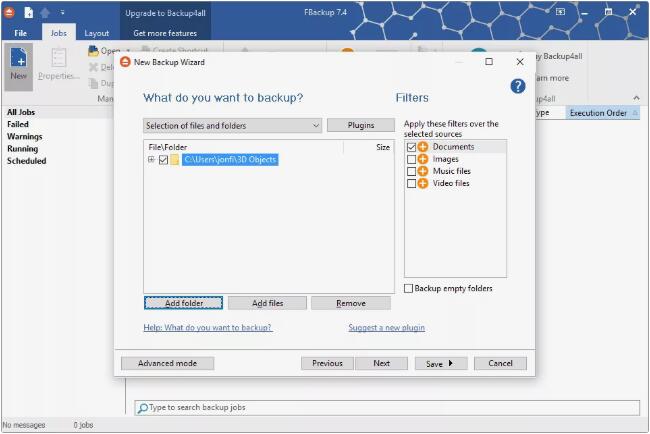 Fbackup
#3 - Paragon Backup&Recovery Free
This free memory card backup freeware is also simple and easy to manage with everything clear on its layout. The backup tool works with all kinds of memory card and it supports Windows 10/8.1/7.
Pros - simple and easy layout, easy to manage
Cons - no clone provided inside of the backup program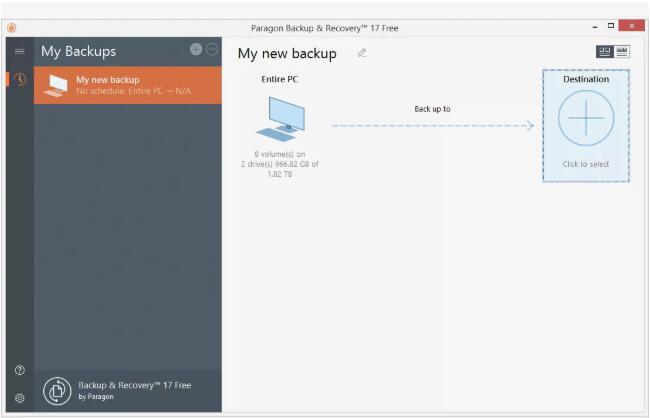 Paragon Backup
#4 - AoMei Backupper Standard
Aomei Backupper Standard is free to condense memory card backup into a single file that you may easily store the backup onto somewhere else for storage and then easily pull out the backup back to memory card.
Pros - this backup tool is able to encrypt the backup per your need to improve privacy.
Cons - it wont let you pause the backup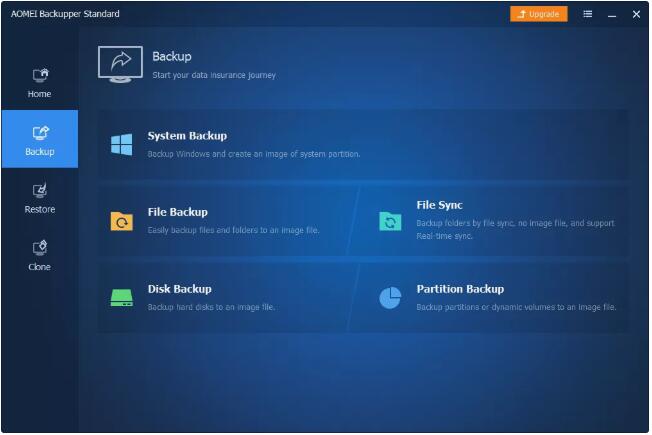 Aomei Backupper
#5 - Minitool ShadowMaker Free
Minitool ShadowMaker Free offers simple and easy interface that makes every function clear on its main mnue when you firstly open it that it is clear enough to see all functions you may need for a memory card backup.
Pros - excellent interface
Cons - some functions need a pay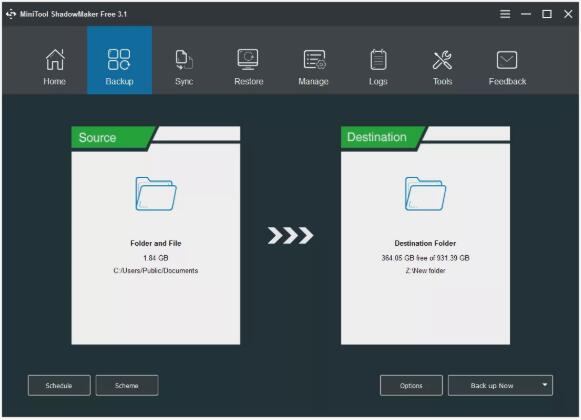 Minitool ShadowMaker
#6 - HDClone Free Edition
This free memory card backup tool offers cloning inside of the program that you may clear see its cloning on the very left panel in the interace.
Pros - backup memory card plus cloning is possible
Cons - some functions such as backup compression, ecryption a backup need a pay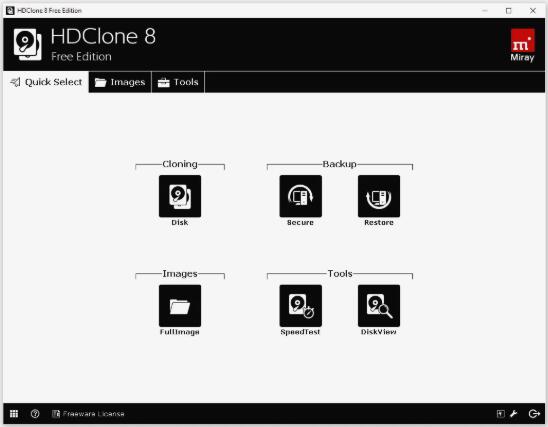 HDClone
How to backup memory card after format or backup data from damaged memory card
Is it possible to backup images after formatted sd card? Or is it possible to backup data from corrupted memory card like blank sd, not formatted sd card, sd not readable...?
This part is vital for many memory card users who accidentally formatted sd/cf card and now need a backup of previous data since data were gone once the memory card was reformatted, it just shows empty when you open the memory card, it is blank, no where to see the old data. With the help of some special data backup program to retrieve the old data, you may see the old files again even if the sd was formatted, sd is blank, damaged, unreadable or it won't show up...
Here are the steps for backup for such memory card.
Free Download iCare Pro to backup data from memory card
1. Run iCare Data Recovery pro on your computer, enter "Deep Scan Recovery" mode.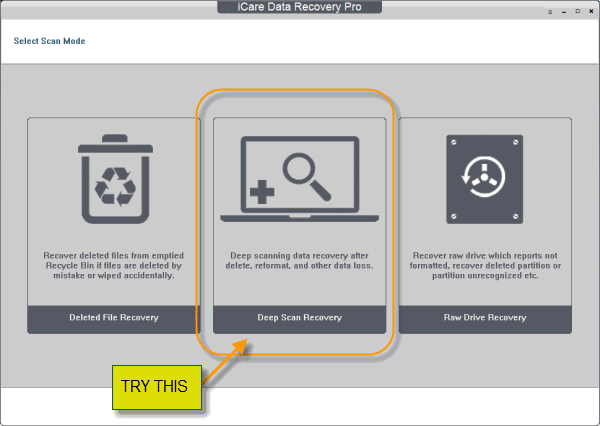 Recover data from damaged sd card
2. Select your formatted/corrupted memory card for recovery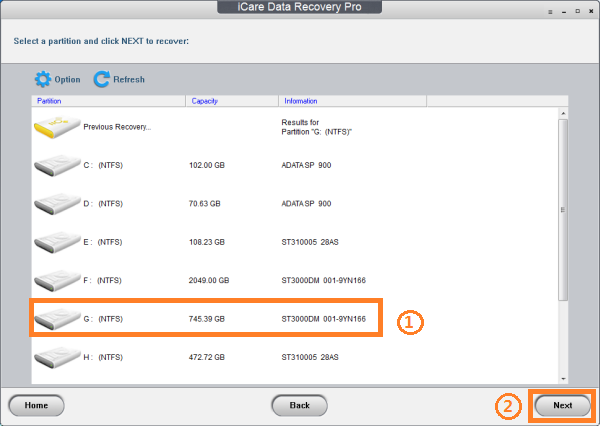 Recover data from blank sd card
3. After scanning, select images from the sd card to backup them to another device instead of the card.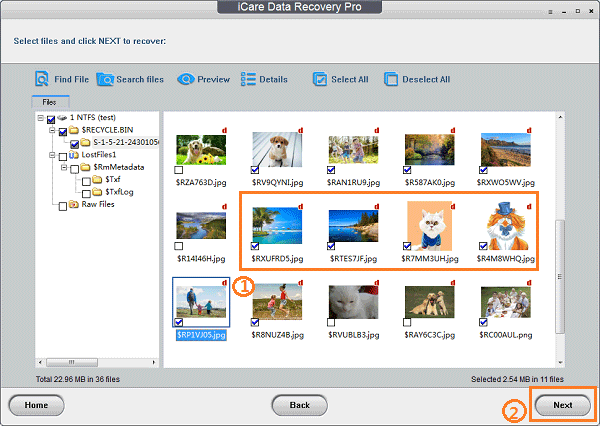 Recover data from sd card

Warning: we would recommend you stop using the device once it is corrupted, blank, unreadable or not working, and then use iCare Pro Free that is able to backup 1gb data for free.

Take advantage of more free tools for damaged memory card recovery: 5 free sd card recovery software
Solution update on Jan 19, 2020
Related Articles
External resource