My External Hard Drive Says It Needs to Be Formatted
"I have a problem with my hard disk, I didn't do anything special to my hard disk, but when I try to open my hard disk F, it becomes inaccessible, and I got the message "The disk in drive is not formatted. Do you want to format it now?" I have really important files on the F disk, I wonder is there any way to repair the hard disk without formatting?"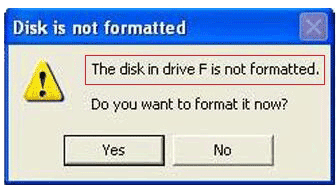 My external hard drive says it is not formatted
This is not a strange situation when you get the message from Windows system saying that you need to format the disk before you can use it, or telling you the disk in drive is not formatted, do you want to format it now? If so, your hard disk is probably corrupted. Here are so many reasons to lead this problem happen, including suddenly interrupting of data transferring, abrupt ejection while using the external USB drive or SD card, virus attack, hard disk quality, etc.
If your hard drive shows "The drive is not formatted, do you want to format it now?" You can check if there are other symptoms like these:
1. An alert message saying the disk is not accessible appears when you click cancel option when it asks you to format the disk.
2. You can see the files on that disk on your system, but you can not copy the files from it.
3. Your hard disk is recognized 0 byte. All your data on it is missing.
4.You are unable to add anything on the disk.
5. The disk becomes raw under the Disk Management module.
Fix External/Internal Hard Drive/USB Flash Has not Formatted Warning without Data Loss
In fact, this problem is due to the hard disk turns to raw. Raw file system is a file system which can not be recognized by Windows system. So if you want to repair your hard disk, you need to format the raw drive to NTFS, FAT32, or exFAT files system which can be supported by Windows system. However, formatting is an operation which will erase all your data on the hard disk, if you have important data on the disk, and you want to fix the corrupted hard drive or external USB, you can follow the instructions bellow.
Recover Data from Hard Drive which Has Not Formatted Error
Before you format the hard disk to NTFS file system, you need to recover the data on the error hard disk. Here you need a data recovery tool. For a situation like this, do not choose a free data recovery software, their recovery ability is doubtful, and for this situation, you need a reliable one.iCare Data Recovery pro is a professional data recovery tool with 100% safety and powerful recovery ability, it has been tested for many users, iCare Data Recovery pro has excellent recovery ability to restore all your data without any loss.
Step 1: Install iCare Data Recovery pro on your computer, and run the program.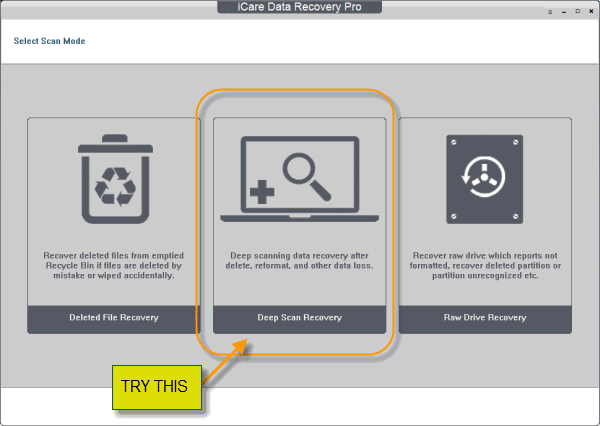 Recover data from hard drive
Step 2: Enter "Deep Scan Recovery" module, select your hard disk to scan.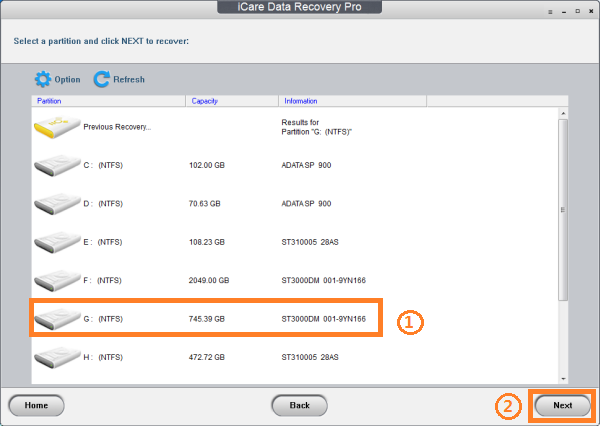 Recover data from hard drive
Step 3: After found your data, you can select needed files and save to another place.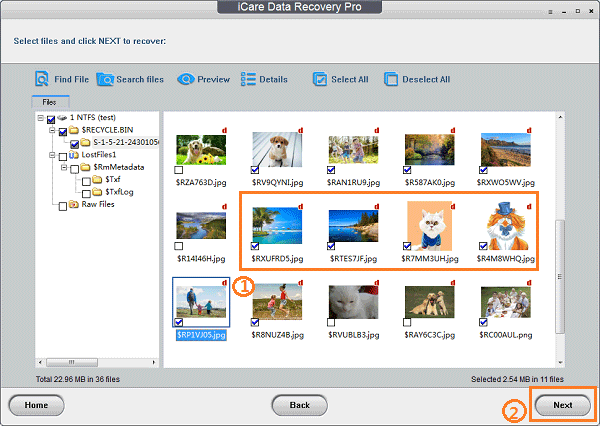 Recover data from hard drive
Repair "The drive is not formatted" Error with CMD Command Prompt
After recovered the data on the disk, you can be relieved and repair your not formatted error hard disk. First I will introduce the most effective solution for you, CMD command prompt is an useful operation command tool to help you perform many operations on Windows. Converting the file system is one of its functions. You can follow the steps to convert the raw file system to NTFS.
Step1: run CMD command prompt.
Step2: type "format F:/fs:ntfs" in the command window,(F is the drive letter of your external hard drive)press enter, after it finished, press "exit".
Then your hard disk can be accessed again.
Repair Not Formatted Error Disk with Windows Built-in Format Function
The second solution is to format the disk i drive with Windows system built-in function.
First, you can right click the corrupted hard disk, choose format option, select quick format, sometimes, your hard disk can be formatted, and you can use it again. But sometimes you may fail to format the corrupted disk.
Then you can try Disk Management tool under Computer Management. Find your hard disk at the Disk Management module, right click your corrupted hard drive, choose to format it, for most times, it works, if it doesn't work, you can try another solution.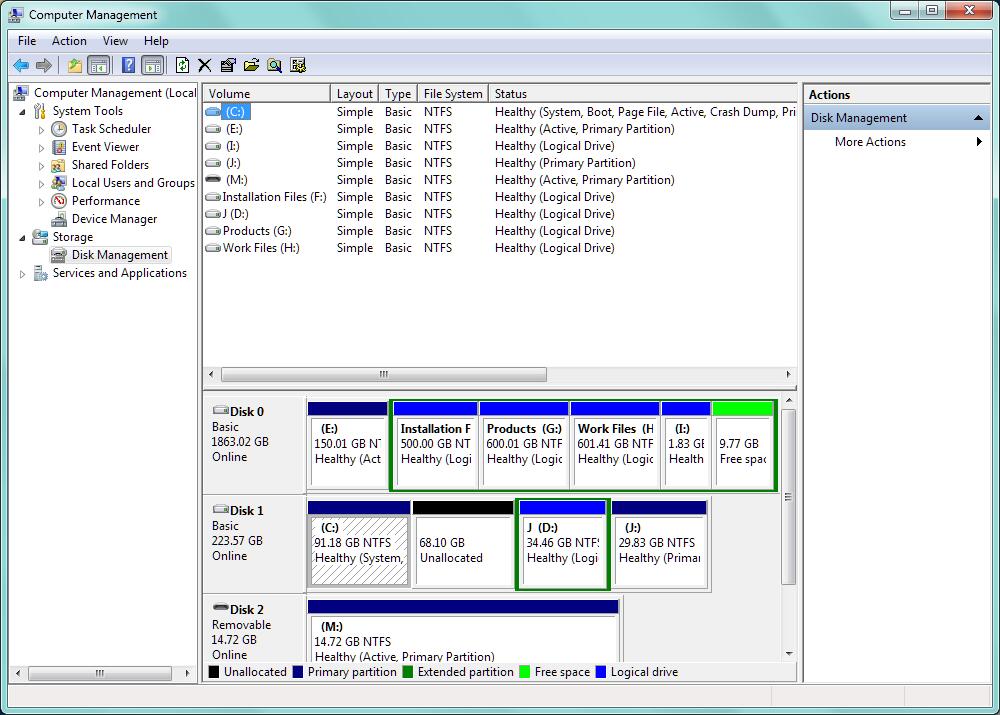 Repair the not formatted error with Windows built-in function.
Fix "The drive is not formatted" Error with Format Tool
There are also some programs can help you make it, these tools are usually free, you can try a safe one. Here I recommend IM-Magic Partition Resizer free , and iCareall Formatter . The former is an useful partition management tool which has many other functions, the later is a professional format tool, both of them are totally free, you can download them to format your hard disk. If you are Windows users, you can free download IM-Magic Partition Resizer free and iCareall Formatter.
Is it Possible to Recover Data from Formatted Hard Disk
If you format the hard disk to fix the corrupted drive without data recovery, and then it reminds you that you have important files on it. Is it possible to recover data after formatted the hard disk? Yes, you can also use iCare Data Recovery pro to recover formatted data from the hard disk. But you need to know that recovering data before formatting can make sure the completeness of data recovery.
iCare Data Recovery can recover data after many kinds of data loss problems including deletion, formatting, corrupted device, format error, virus infection, system crash, etc.
The Disk in Drive Is Not Formatted on External USB Drive or SD card
The disk in drive is not formatted error often happens on external hard drive, USB flash drive or SD card. When the external storage device been used for some time, they will become vulnerable to get corrupted, you can insert the external drive to your computer, recover the data from corrupted external USB drive or SD memory card and fix the error. If you want to know more, please go to >> Corrupted SD card Recovery.
Related Articles