Guide to fix the error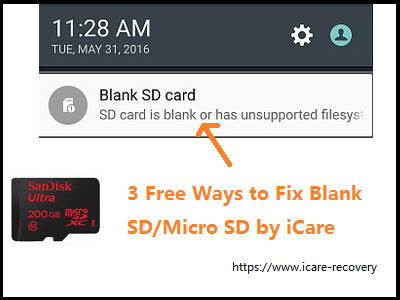 Also read: 5 Free WAYS to fix SD card is blank with unsupported file system
Why Unsupported SD Card Error showed in Samsung Phone/Tablet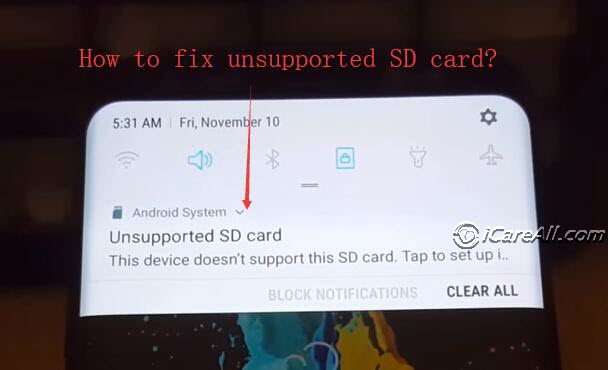 Unsupported sd card, no sd card
Background
"Today I finally had time to work on moving my media from my old 32 GB card that I had in my Galaxy S4 to the new 64 GB card that came with my Galaxy S7 Edge. I got the phone/card/VR device all on release day at Best Buy. When I put the card in the phone, it says it's an unsupported card, touch to set up in a supported format. So I do, and on the next screen I touch Format, and it appears that it's doing what it should. But then I get an error message, which says the sd cannot be formatted." --- from J_rae_p on Androidcentral.com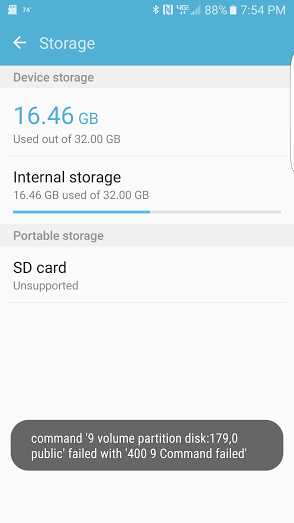 Unsupported sd card said commond 9 volume partition disk:179,0 public' failed with '400 9 Command failed'
SD card is suddenly unsupported in mobile or camera could leave the owner blank in the brain and dried out if there were important data inside the memory card. What a bad story all of a sudden.
Why sd card, microSD card, mini SD could be unsupported in phone or even camera? The causes may be complicated due to so many elements involved such as, the phone, the camera, the memory card, logical damage on phone/memory card? Physical damage may be there too...
5 ways to fix unsupported sd card free
Solution 1 - Power off and get the sd card out of the phone/camera, and then clean the memory card and then reinsert it back to the slot and try it again.
This solution was found useful by some user on the net.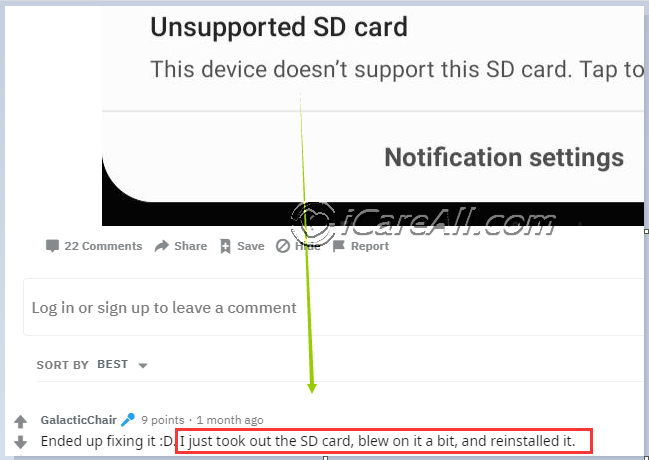 Unsupported sd card solved
Credit: https://www.reddit.com/r/samsunggalaxy/comments/dv8jno/sd_card_is_suddenly_unsupported_how_can_i_fix/
Solution 2 - Format sd card FAT32 using an sd card adaptor
"Unsupported SD format renders my micro SD card useless. Is there a way to fix it?" This is quite an common problem happened to many users and this time the user finally fixed the error by simply formatting the unsupported sd card fat32 with the help of sd card adaptor when the sd card was not recognized in mobile, computer and the formatting was done by ROM earlier but was not recognizable neither.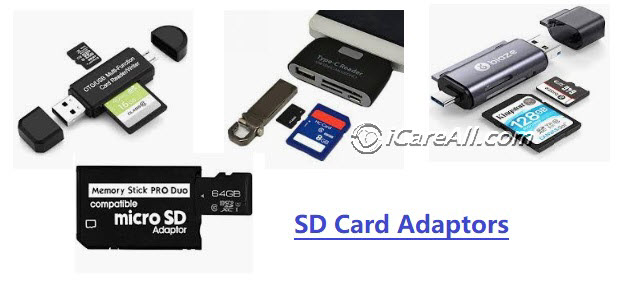 SD card adaptor to fix unsupported SD
And here are the steps:
Step1 - connect the unsupported memory card to computer via an sd card adaptor
Step2 - right click memory card -> property -> Format (when it is seen in your computer Windows 10/8/7)
Step3 - format it to be fat32 in the format screen (you may select quick format plus scan and repair bad blocks or not, we would recommend you get them selected)
Step4 - wait everything to be finished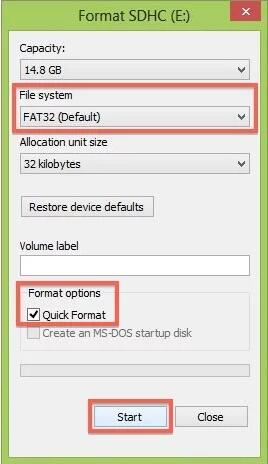 Format sd card fat32
Credit:
https://android.stackexchange.com/questions/166424/unsupported-sd-format-renders-my-micro-sd-card-useless-is-there-a-way-to-fix-it
Also read: how to recover data from corrupted sd card without formatting
Solution 3 - Replace a new sd card adaptor
If the sd card is unsupported in computer with your sd card adaptor, change a new one and test whether it was the error coming from the adaptor.
Solution 4 - Delete SD card Partition and then Create a partition on SD card with Windows Disk Management.
It is a special magic as a part of casting by Windows built in function or some free partition programs may also do the job. The job is to delete sd card under Disk management, and then create a partition on the SD card to make it work on your phone/camera. And here are the steps.
Note: Do backup your data onto another disk before this step since the creation partition on memory card based on erasing all old data.
Step 1 - connect sd to Windows 10/8/7 via a card reader/adaptor
Step 2 - Load sd card under Disk Management by
This PC, right click -> Manage -> Disk Management, and then the sd card would be load there.
Step 3 - Right click sd card once it is loaded in Disk Management -> Delete Volume, and then confirm the deleting on the next message box to get it started.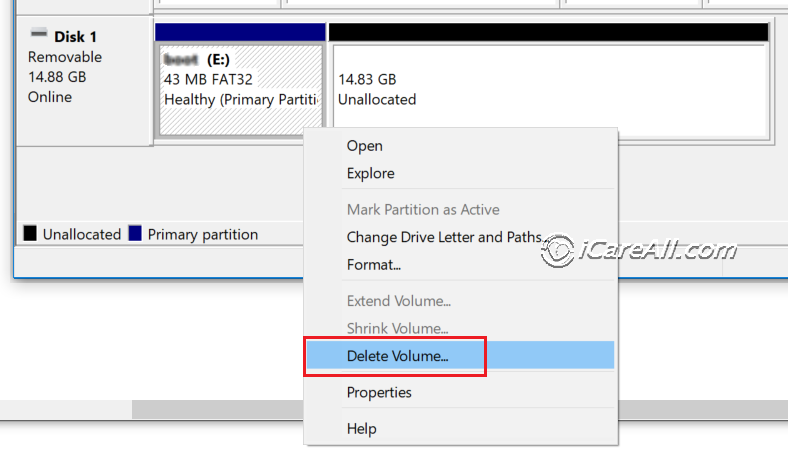 Delete volume for sd card disk management
Step 4 - Right click the SD card, and then Create NEW Simple Volume once the sd card is completely deleted by the previous step.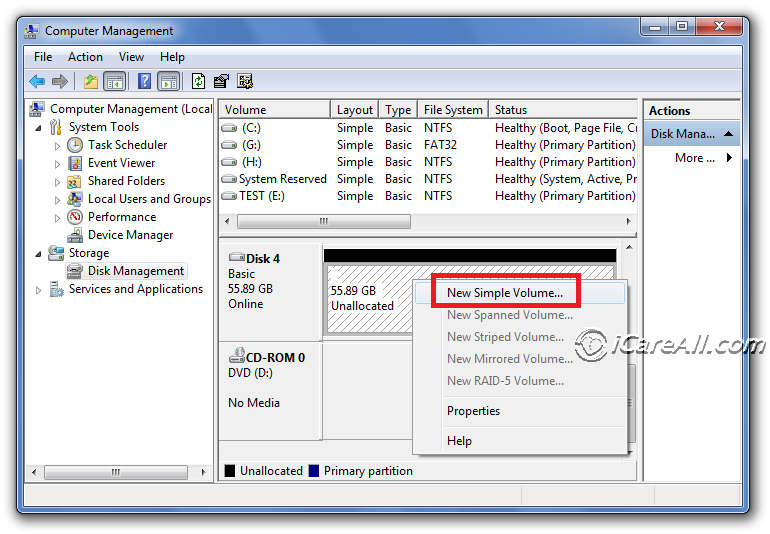 Create NEW Simple Volume for sd card disk management
Step 5 - Create sd card to be fat32/fat or any other file system exfat, ntfs depends on your own preference and fat32 would be recommended for most phones. Please also note that old phones do use fat sd card file system. You may come back here to format it FAT if the FAT32 does not work on the phone/camera.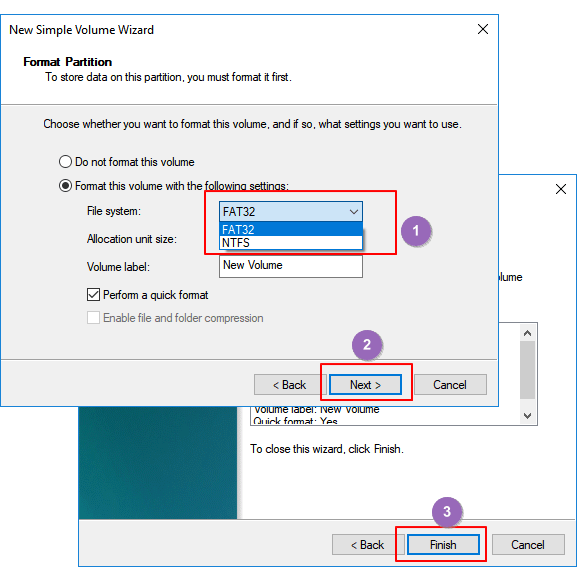 FAT32 for sd card disk management
Windows failed to format the sd card? Check out free solution here: how to fix Windows was unable to complete the format for SD card.
Solution 5 - Format SD card as external storage by factory reset
Power off the phone and press volume +, home key and power on key together for 5 seconds, then Android System Recovery is here
Select wipe data/factory reset and then yes -- delete all user data (This is phone format)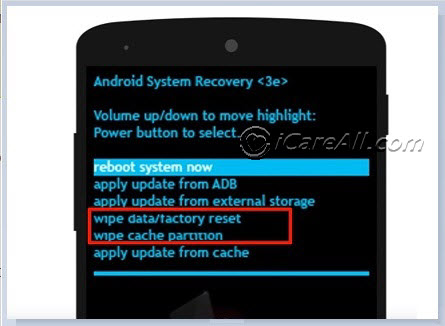 Factory reset to fix sd card
And then format SD card as external storage once the factory reset was done.
1, Touch Settings on Home screen.
2, Tap Storage & USB.
3, Tap SD card.
4, Tap the icon at top right.
5, Tap Settings.
6, Tap Format.
7, Tap ERASE & FORMAT to delete all the data stored in SD card.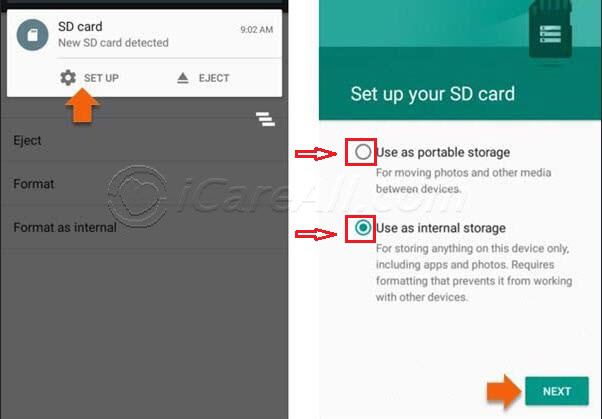 You should select the first option - Use as portable storage
More detailed tutorial of formatting SD card as internal/external storage could be found here
https://support.lenovo.com/us/en/solutions/ht500506
A video that includes some but not all solutions mentioned above.

More methods? Here are more than 10 free ways you may try: How to fix mobile corrupted sd card
FAQ
There are some most concerned questions from users that we would like to share with similar users.
How to recover/backup data from unsupported SD card
What if mobile Samsung galaxy or Nova 3e suddenly unsupports sandisk sd card, what may we do to rescue the data inside of the memory card???
If the memory card for example unsupported Sandisk Ultra SDXC 64GB memory card is not working on mobile, however it could work on Windows laptop, you may directly backup data from the SD to a computer volume (any drive on the computer is recommended.), or you may also back it to a Google Drive, any cloud service that is applicable.
The question: how to backup data from unsupported memory card when it is not accessible
Resolution - recover data from unsupported sd with iCare Pro Free. And here are the steps.
Step 1 - install iCare Pro Free on your PC and connect memory card to PC with an sd card adaptor.
Step 2 - select a recovery mode 'Deep Scan Recovery'
Step 3 - save found files onto another hard disk volume instead of the memory card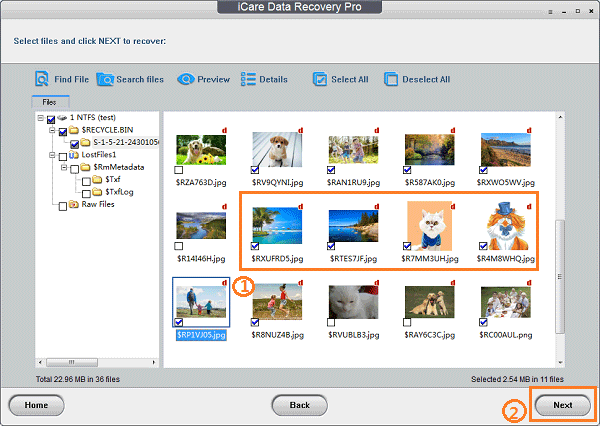 Recover data from blank sd card

More tools that can help: 5 free sd card recovery software download
How to Format unsupported SD card with Android phone without computer
If you want to format sd card on Android mobile, you may go through the following steps.
Settings -> Storage -> SD card -> Format SD Card -> Confirm formatting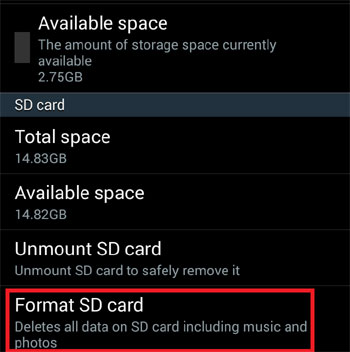 Formatting sd card option under Storage
Detailed steps, be free to watch it here: How to format sd card on Android (Tutorial with video)
Note: there is no option to format sd fat32 or exfat on the mobile, so we would recommend you format it on an Windows computer, which offers several options for you to format the memory card.
Can't or Unable to format unsupported sd card solution
What shall we do when formatting sd card failed by phone or camera? or Windows was unable to complete the format? Many users may see a message when the format SD card stopped during the process of formatting.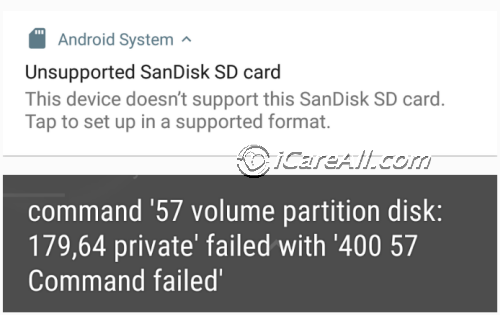 Unable to format unsupported sd card- command 57 vlume partition disk: 179,64 private failed with 400 57 Command failed
Here is a video that may guide you out of the format failure.

Note: you may also see solution on this page that introduces ways to fix memory card failed to be formatted: how to fix unable to format sd card problem
Solution update on Sept 29, 2021
Related Articles
External resource